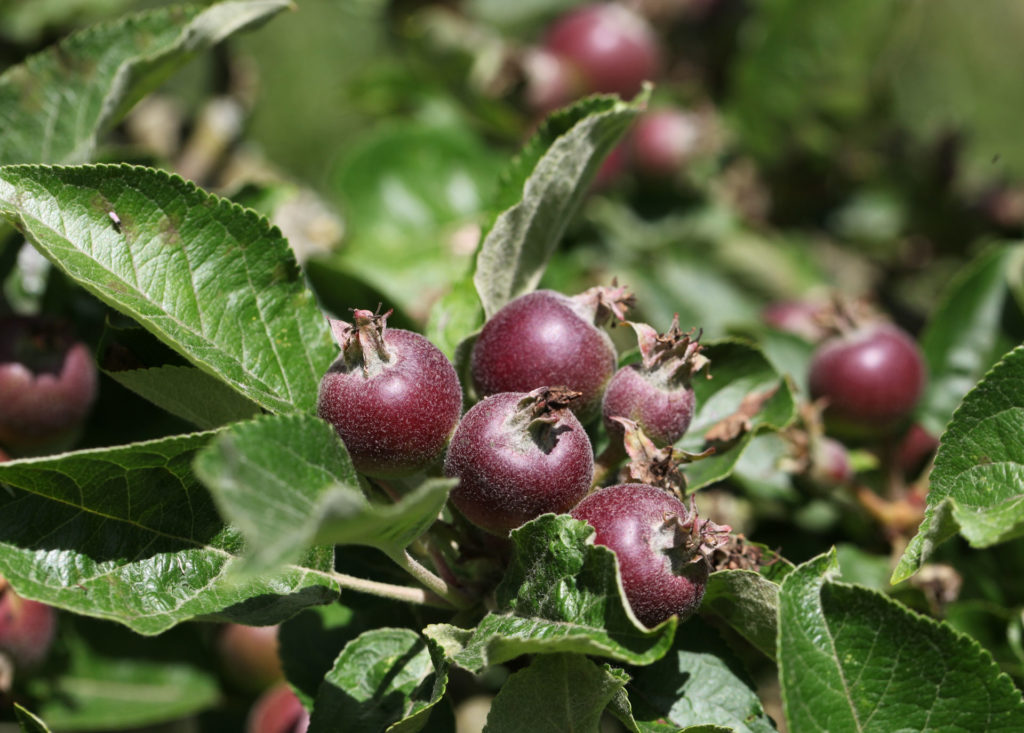 At Llanblethian Orchard we grow a large range of traditional fruit varieties from Wales, the Borders and the South West.
Several of the fruit varieties are quite rare and all were selected for their disease resistance and vintage qualities. It has been a wonderful experience growing so many different varieties with such diverse characteristics.
From the sublime honeyed flavour of Golden Knob, the marked pear drop flavour of Pen Caled to the complex musky flavour of Broxwood Foxwhelp the complexity and variability of apples is truly breathtaking.
If you click on the images it will take you to separate pages with in-depth descriptions of the varieties and their properties.
Our hope is by sharing the information you will avoid some of the pitfalls we have encountered when planting up your own orchards. It should hopefully encourage people to grow some of the rarer apple varieties as well.