The barren wilderness of dry January has passed, so it must be time to sell the first cider of 2019 🙂
In 2018 we sold out six months early which was spectacular. It did mean we were left with several months with nothing to sell however. The wait is now over and the first of our new seasons ciders is finally ready.
About time, waiting was never my strong suit and I need a cider!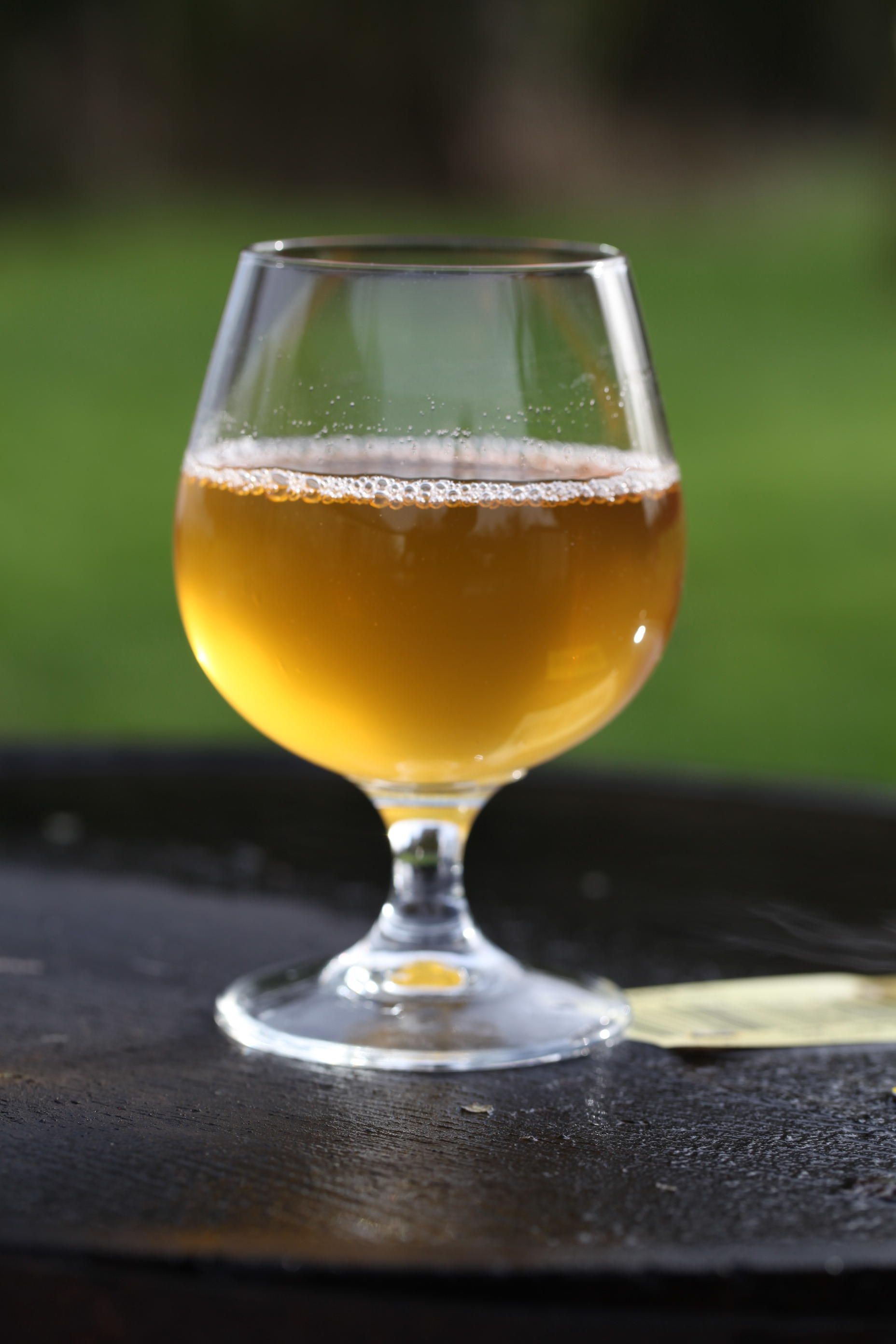 First cider of 2019 - First sales of 2019
On Tuesday the Cellar Door Newport is being presented with CAMRA best cider pub in Wales and we will be supplying our Breakwell's Seedling. Well done Paul!
On Thursday and friday the Cardiff Students Union Real Ale Society -a society I was on the founding committee of in '97 – is hosting their annual beer festival in the Great Hall, Student's Union, Park place.
We are supplying our Breakwell's Seedling in medium and sweet together with some very special kegs of Barnocalypse and Whiskey Tango Foxwhelp that were kept back from 2018.
Our Breakwells are also making their way out to the Hopbunker, Cathays Beer House and the Andrew Buchan in Cardiff as well. All brilliant pubs, well worth a visit.
So hopefully that will cover your ciders needs for now. We will have more of our new season ciders coming on sale late February / early March.
If I can finally sell the rest of the Breakwells I can make some room to set up the Whiskey Barrels I bought to do some more barrel aged cider 😉
If you want to find out where we usually sell our cider here is a list of our usual stockists.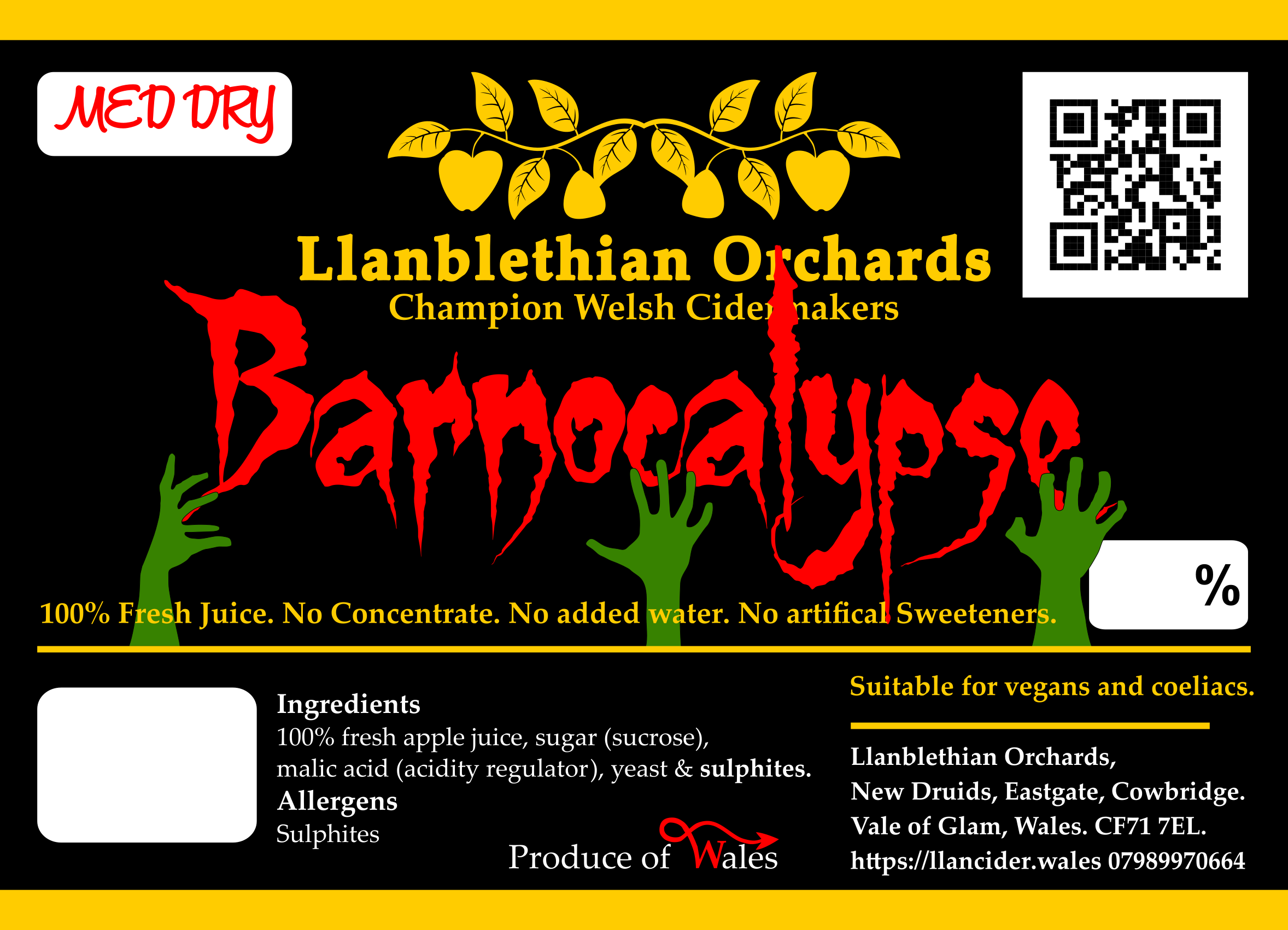 Barnocalypse
A full-bodied traditional cider with a powerful kick. Made with traditional old school cider apple varieties. To be consumed carefully, just don't get bit by a cider zombie!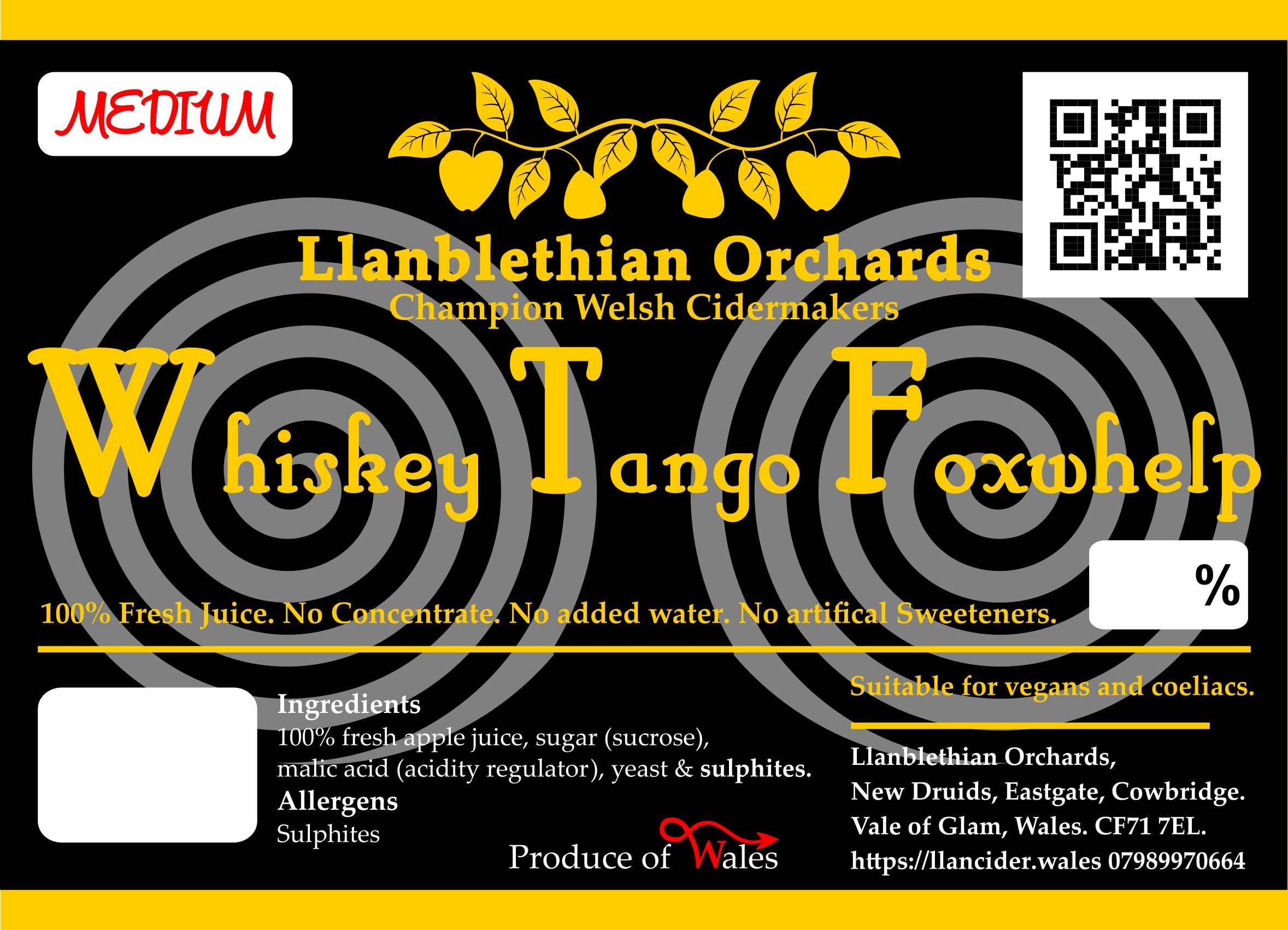 Whiskey Tango Foxwhelp
Whiskey Cask matured cider. A balanced medium cider with a noticeable aroma from the Scottish Whiskey casks it is matured in.