Christmas is nearly upon us!
I can barely believe it but Christmas is right around the corner. It feels like yesterday I was picking apples in the orchard in Llanblethian in the sunshine panicking about how much work harvest brings.
If you are needing some cider supplies to go with Christmas lunch or are looking for that last minute cidery gift we will be opening a small Christmas Shop at the barn on Sat 22nd Dec 12-6pm.
On sale we'll have our extra special Ice ciders and perries. Our traditional cider vinegar as well as our draught ciders and perries for sale in carry-out containers and 3L bag in boxes.
Ohh and we'll also have some mulled cider on offer and mince pies to warm you up while you choose. The recipe for mulled cider is here in this rather cringeworthy video 😀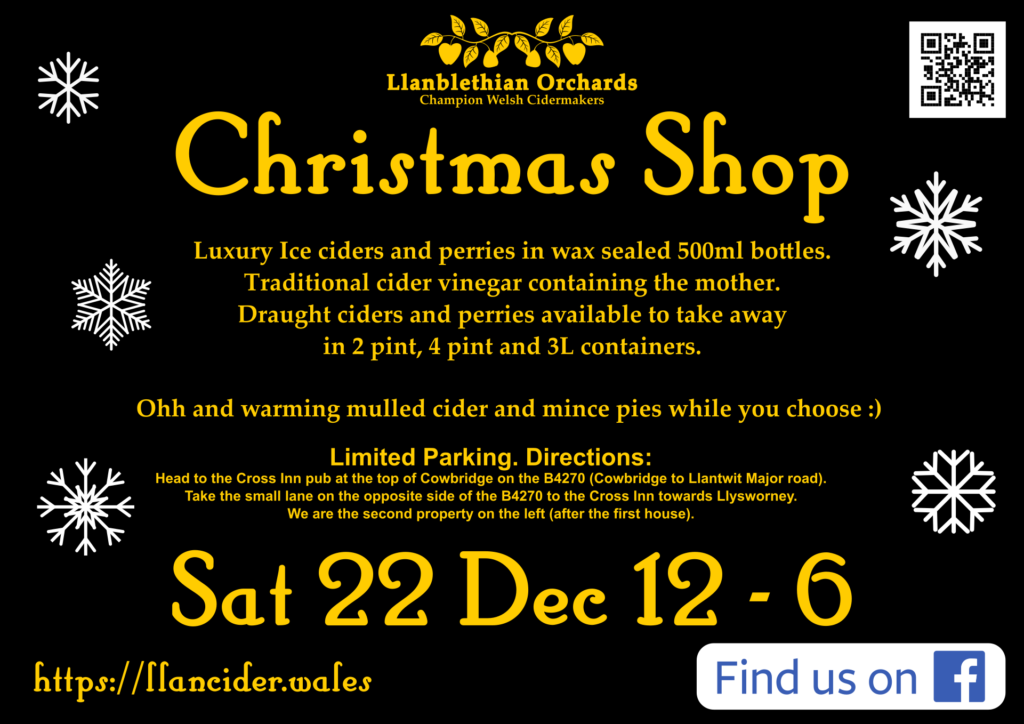 In other news, our ciders and perries are bubbling along nicely and 5 of the IBC's have already finished due to the warm October. At a guess our first ciders of 2019 should be ready for February or March. Looks like we'll have a great range on for our inaugural open day of 2019 in April!