Have you ever wanted to make your very own cider and perry? Do you have a fruit tree that produces large amounts of excess fruit that goes to waste? We can contract press it for you!
Enjoying a drink made out of your own fruit is one of natures many pleasures. At Llanblethian Orchards we offer a contract pressing service for local people wanting to turn their excess fruit into cider.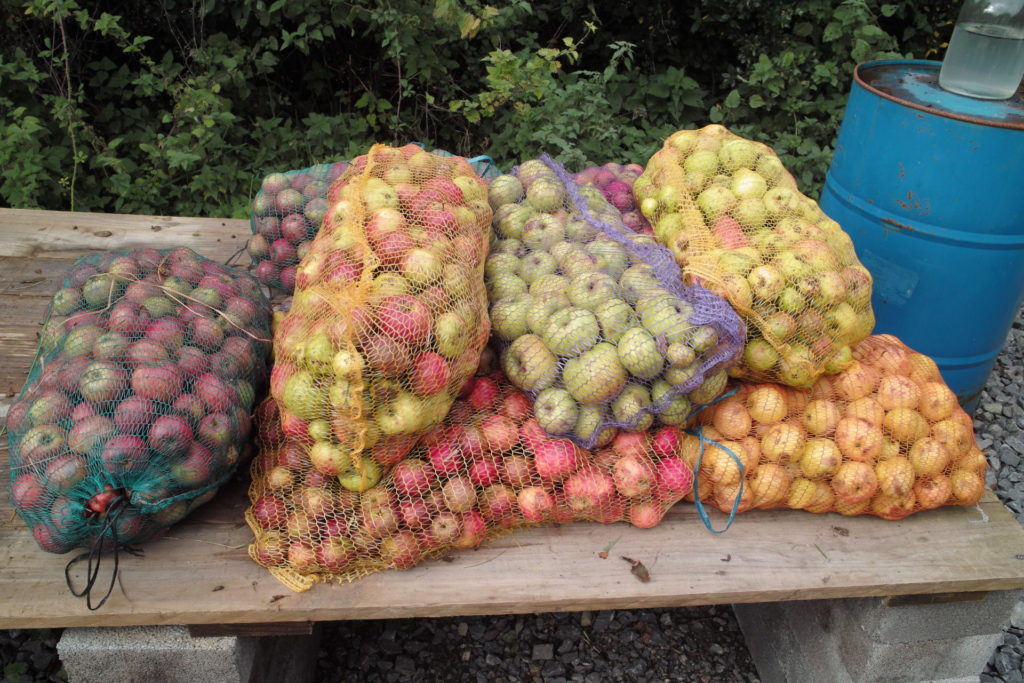 During the cider making season (late September to November) our press is running nearly every day. During that time we are happy to press other peoples apples by prior arrangement.
The minimum quantity our press can deal with is around 2-3 sacks of apples. Arrange a day and time with us in advance. Bring the fruit down together with the CLEAN vessels you want the finished juice put in and with your help we'll wash the fruit, mill and press it for you. You can then take away your containers of juice and ferment it into cider!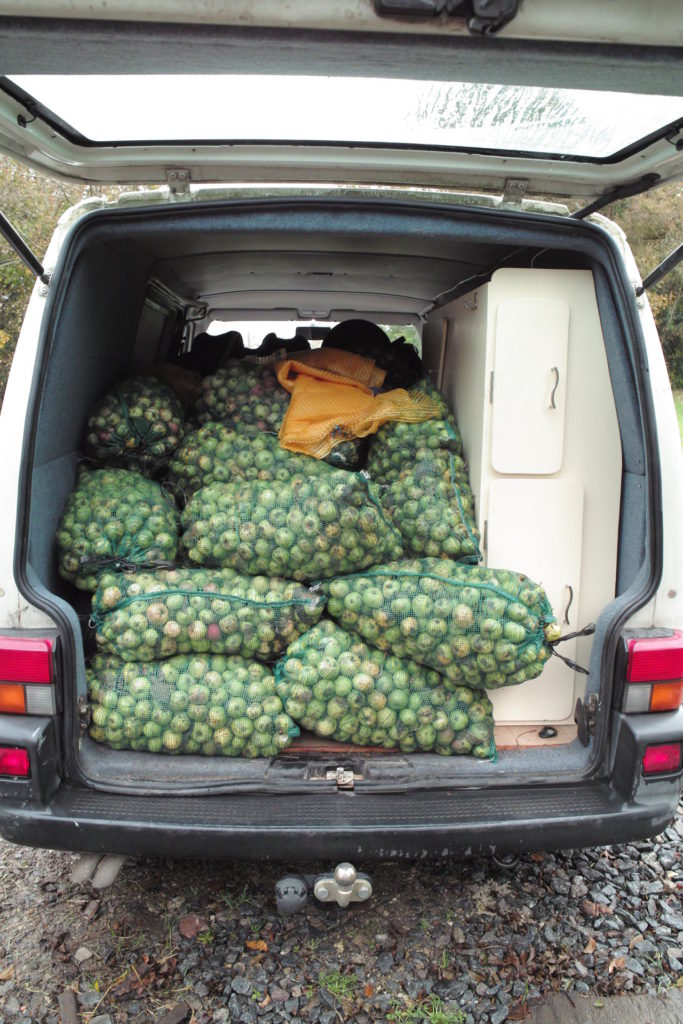 We charge 50p a gallon resultant juice on whatever is pressed. A token fee in truth just to cover the wear and tear of the equipment. As apples are around 85% juice and our press is 65-75% efficient we'd expect to get 60L (13 gallons) ish from 100kg fruit. The yield does depend heavily on the variety and season however.