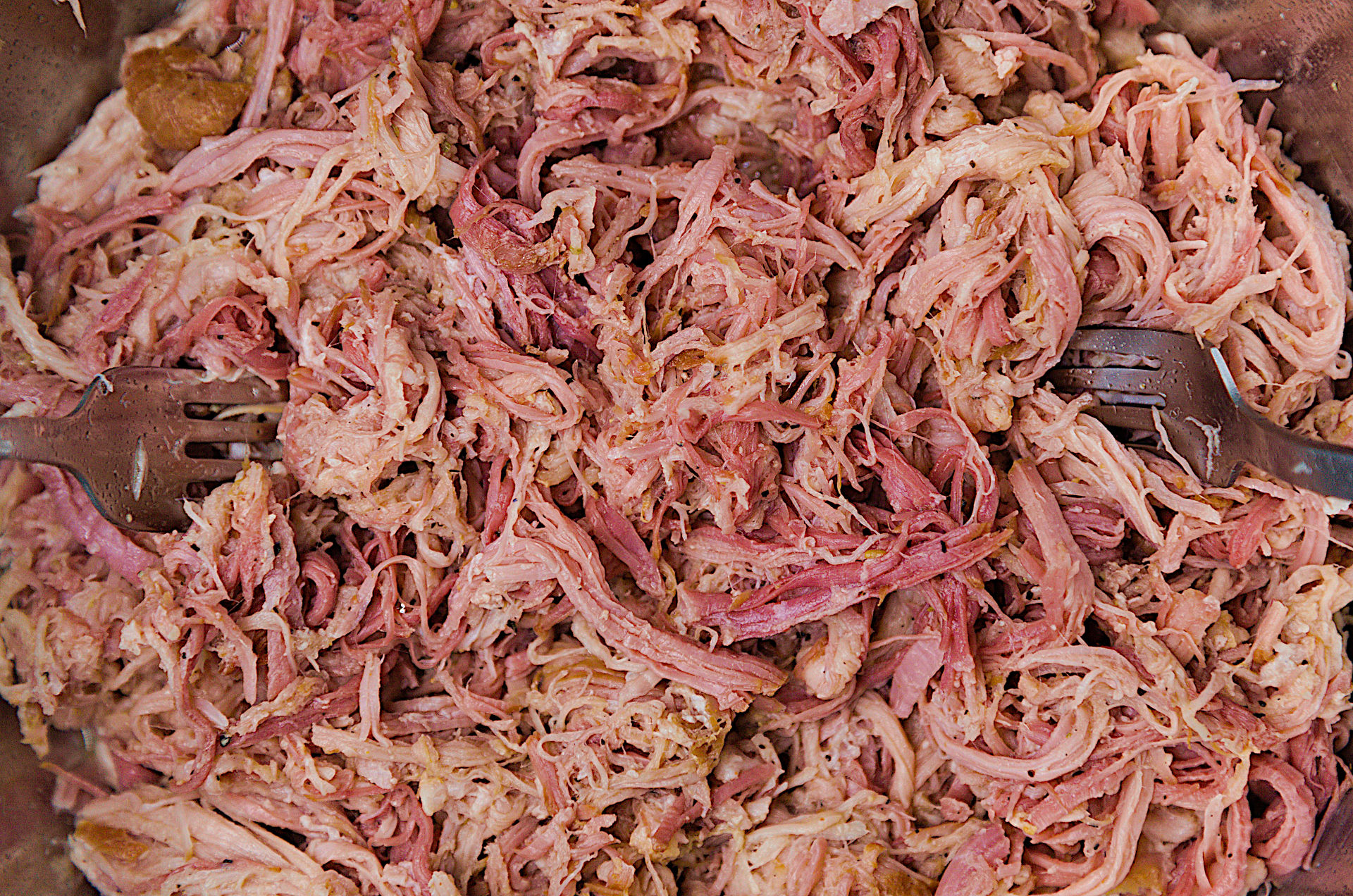 Lockdown pulled pork
In these current times everyone needs cheering up. So I thought I'd share a simple comfort food recipe to put a smile on the face of the meat eater in your life. Southern style pulled pork, made in a slow cooker using dry cider and apple cider vinegar. Enjoy 🙂
Ingredients
2kg Pork / gammon joint. i.e. a Danish slipper joint.
1 Large Carrot.
1 Large Onion.
2 Celery Sticks.
BBQ spice rub.
Fresh herbs. 
1-2 pints of Llanblethian Orchards hedge kipper dry cider.
1 tsp ground black pepper.
200ml ish of Llanblethian orchard cider vinegar.
Any BBQ spice rub could be used. If you are on a low salt diet / dislike salty foods make up a rub without salt. Below is a simple bulk spice rub recipe for pork:
1/2 cup dark brown soft sugar
1 cup white sugar
1 cup paprika
2/3 cup garlic powder
2/3 cup salt
2/3 cup onion powder
2/3 cup mustard powder
2tbsp chilli powder
2 tsp oregano leaves
2 tsp cayenne pepper
2 tsp ground cumin
2 tsp ground black pepper
Method
Remove any string from the pork joint and rub liberally with BBQ spice rub.
slice the carrot, onion and celery and add to the slowcooker together with any herbs.
Place the pork joint on top of the vegetables and pour over the cider filling the slowcooker 2/3 of the way up.
Cook on high for 8-10 hrs turning the joint every hour to ensure it cooks evenly. When the joint falls apart with a fork it is ready.
Carefully lift the joint out of the slow cooker and shred in a bowl leaving the cooking fluid behind*.
Stir in the freshly ground black pepper.
A glug at a time add the cider vinegar tasting after each addition until it is at the desired sharpness.
Add 1/2 to 1 cup of cooking fluid to the shredded pork and mix well. The cooking fluid will be quite salty, so add in parts tasting after each addition.
Taste more of the shredded pork, just to be sure….
Serve in baps with home-made coleslaw for a traditional take.
* The reserved cooking fluid can be reduced down and kept for use as a rich stock for lentil soup.