Fruit varieties in Llanblethian Orchard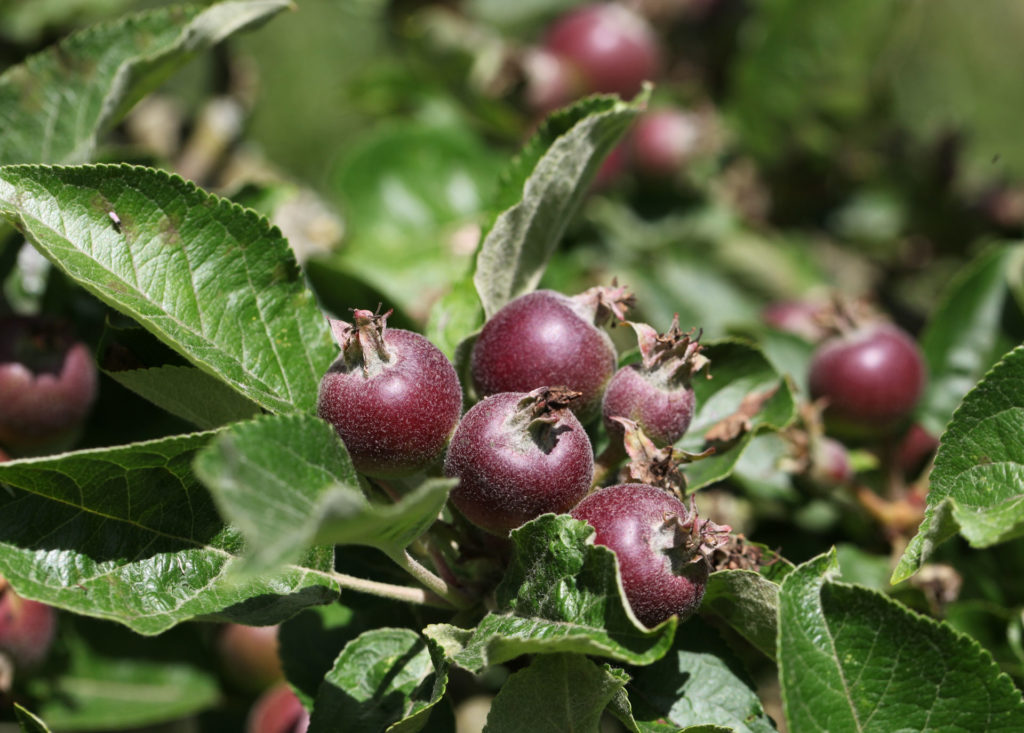 At Llanblethian Orchard we grow a large range of traditional fruit varieties from Wales, the Borders and the South West.
Several of the fruit varieties are quite rare and all were selected for their disease resistance and vintage qualities. It has been a wonderful experience growing so many different varieties with such diverse characteristics.
From the sublime honeyed flavour of Golden Knob, the marked pear drop flavour of Pen Caled to the complex musky flavour of Broxwood Foxwhelp the complexity and variability of apples is truly breathtaking.
If you click on the images it will take you to separate pages with in-depth descriptions of the varieties and their properties.
Our hope is by sharing the information you will avoid some of the pitfalls we have encountered when planting up your own orchards. It should hopefully encourage people to grow some of the rarer apple varieties as well.
Page is being built. Clicking on photos in the future will take you to information about the individual varieties.
Apple Varieties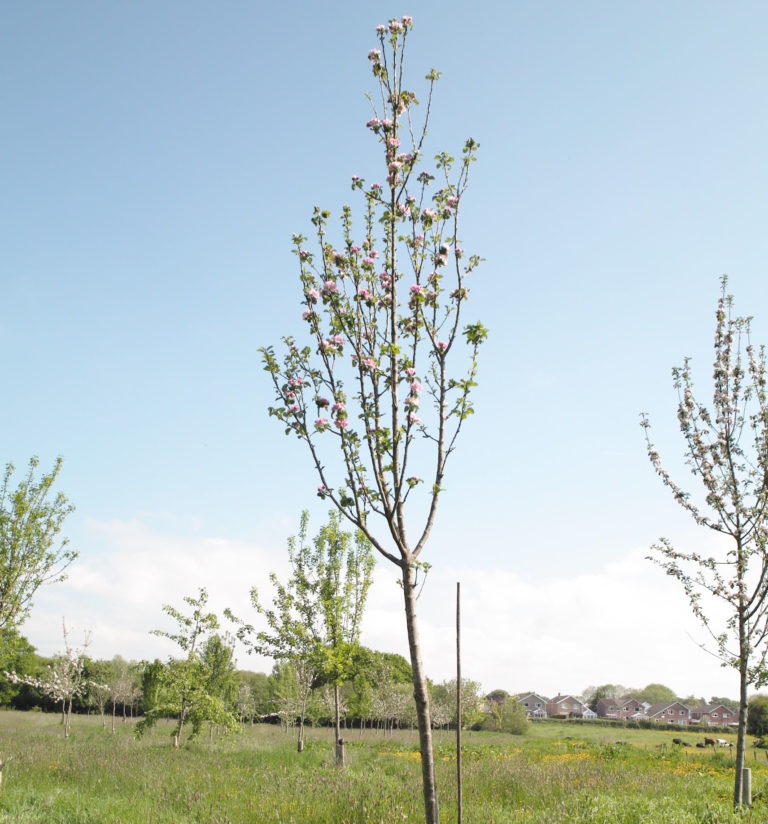 Cooking Apple
Annie Elizabeth
Eating Apple
Ashmead's Kernel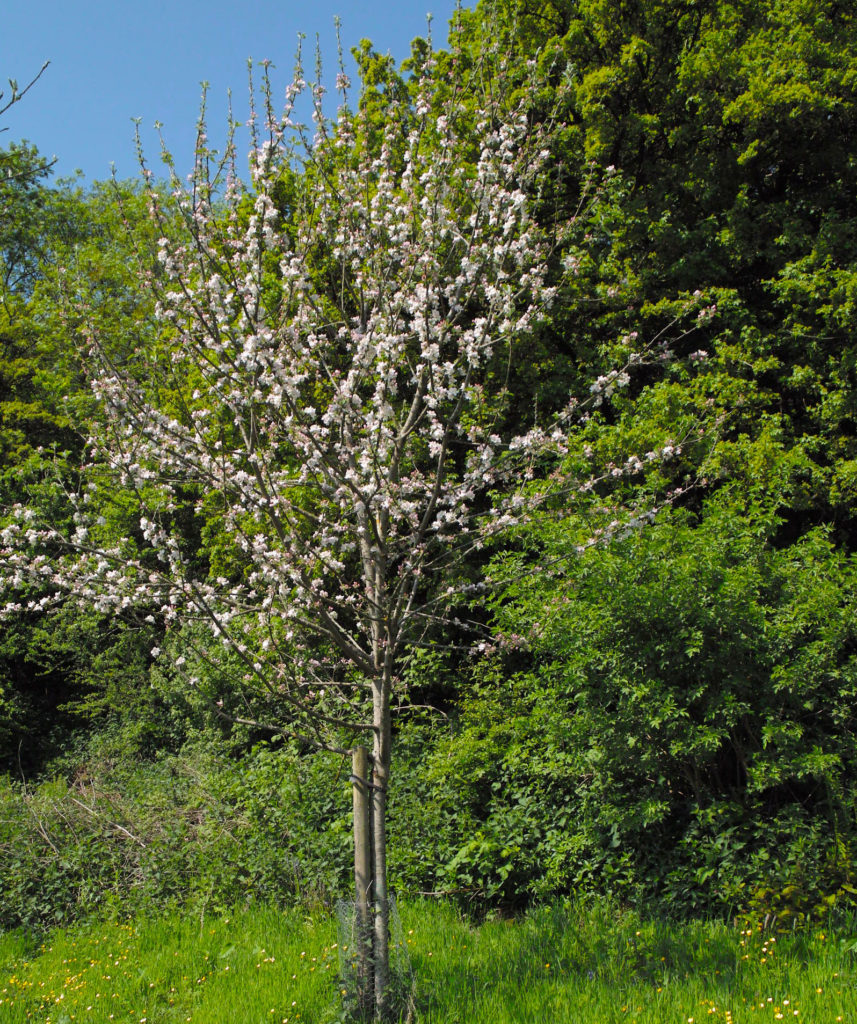 Bittersweet cider apple
Ashton Brown Jersey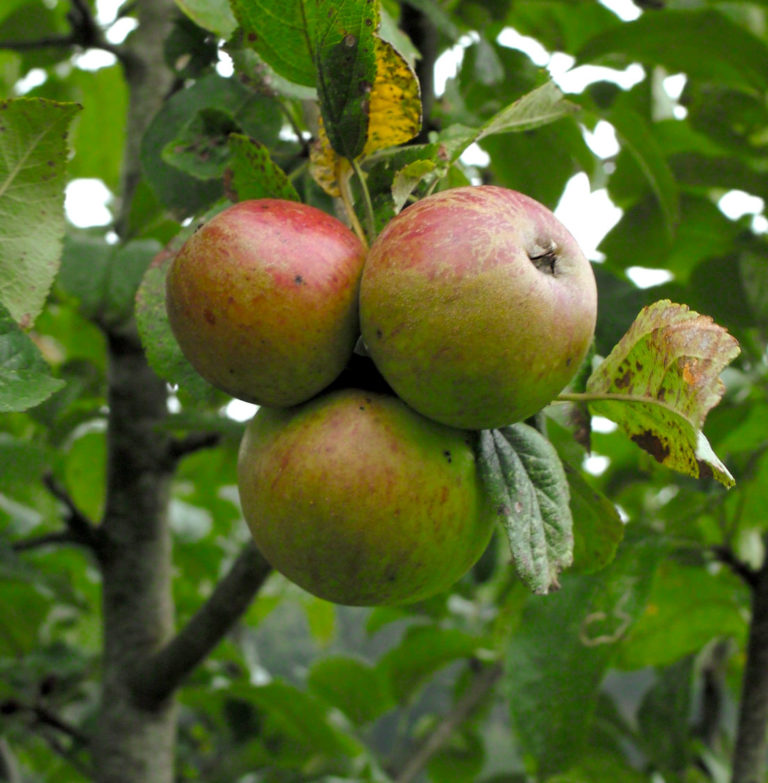 Bittersweet cider apple
Ball's Bittersweet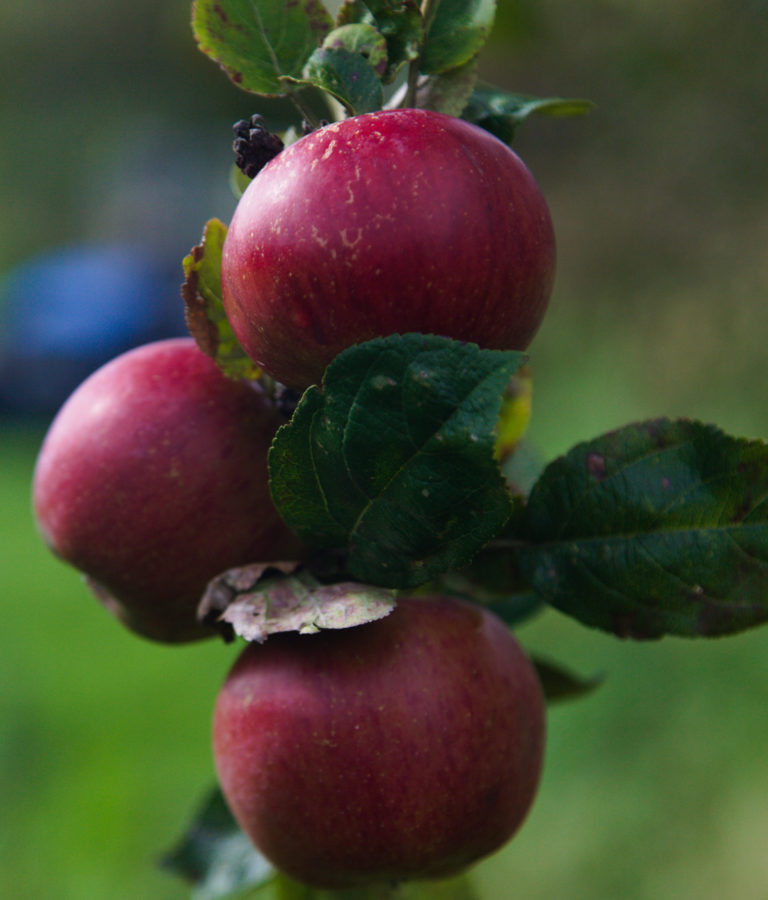 Sharp cider apple
Black Tom Putt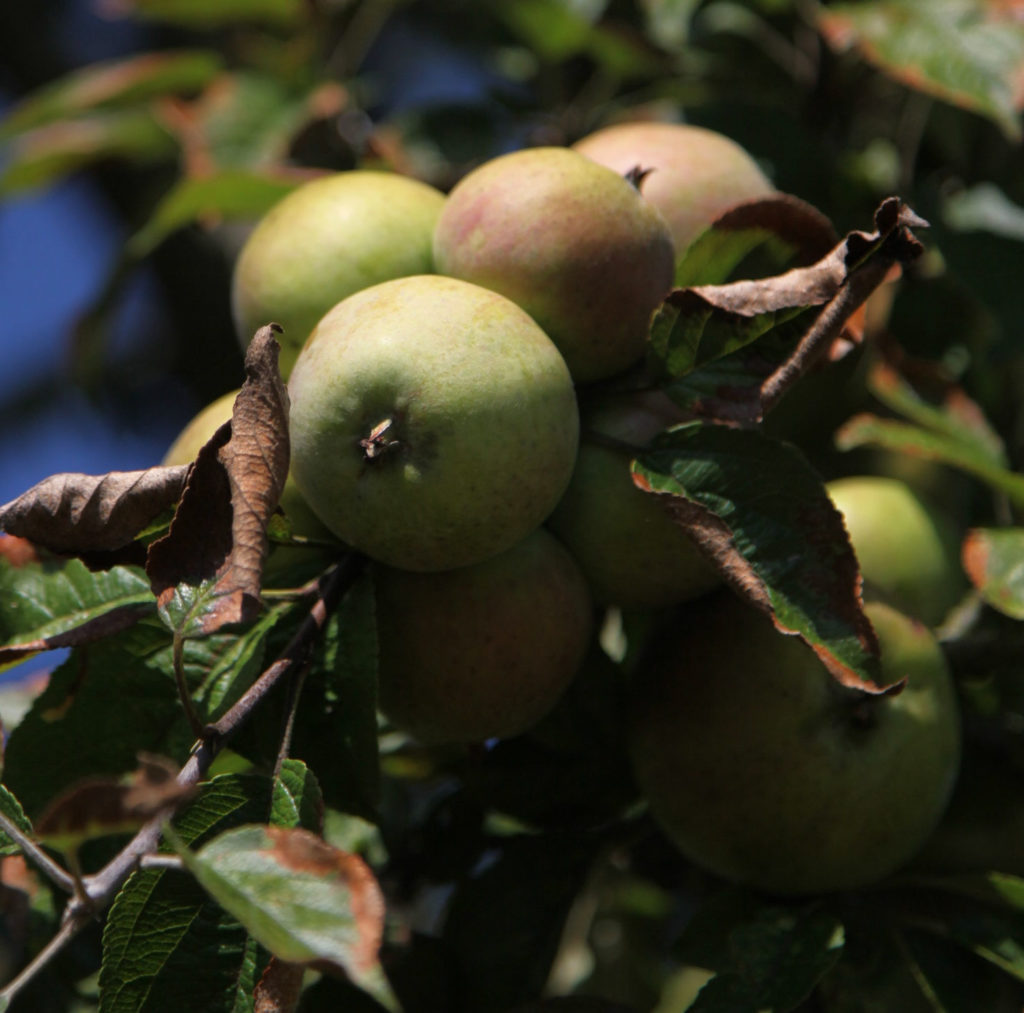 Sweet cider apple
Blue Sweet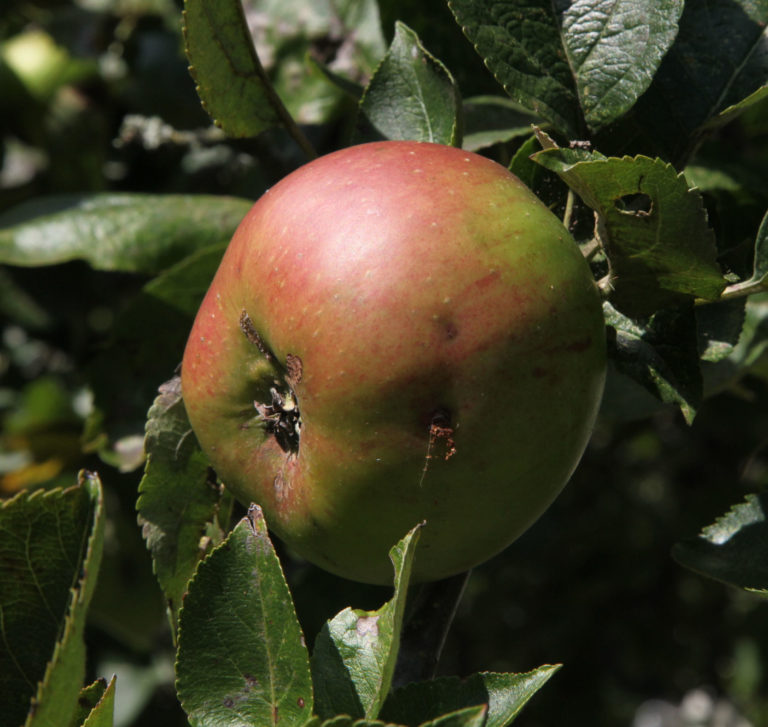 Cooking Apple
Bramley's Apple Seedling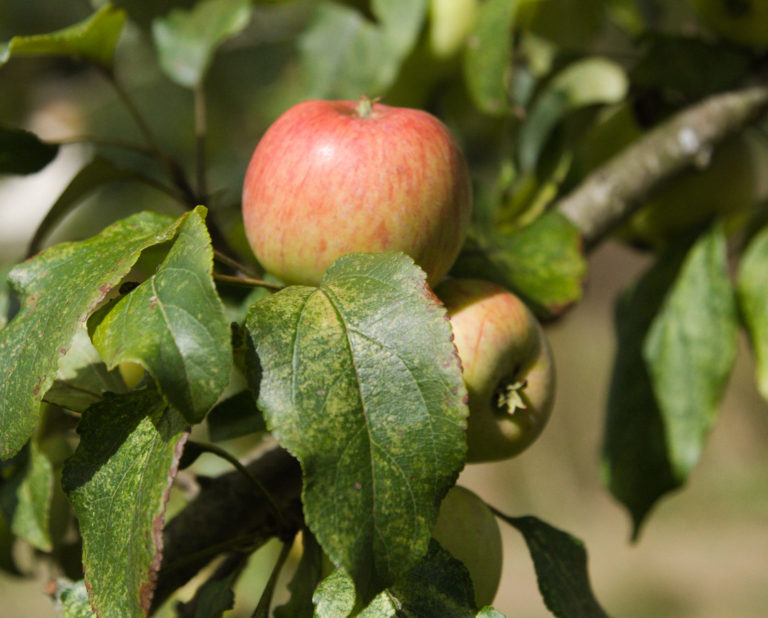 Bittersharp cider apple
Breakwell's Seedling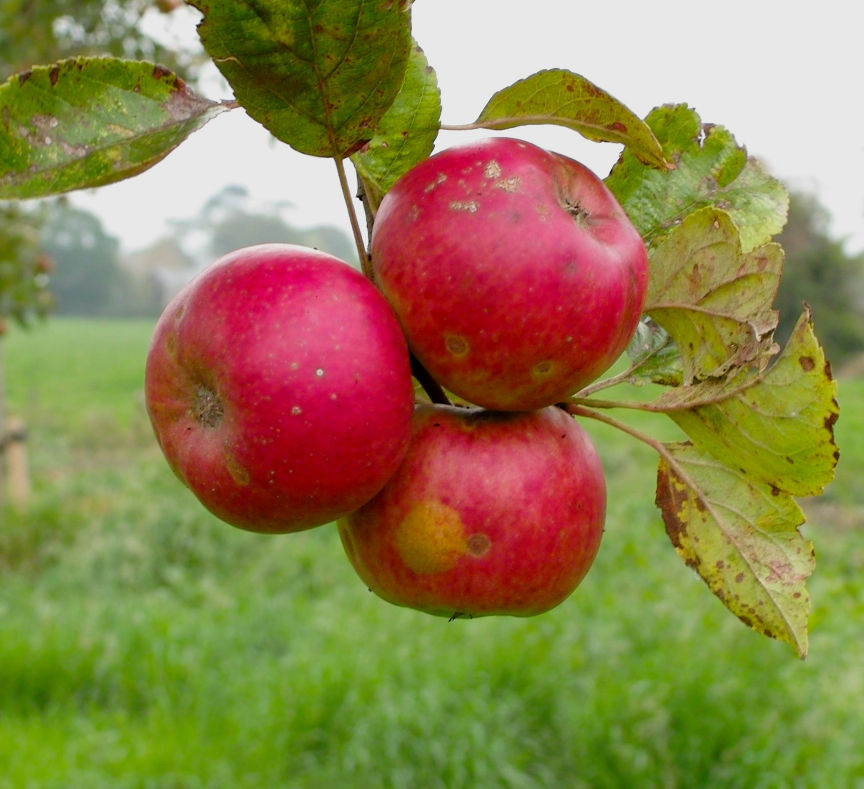 Sharp cider apple
Brown's Apple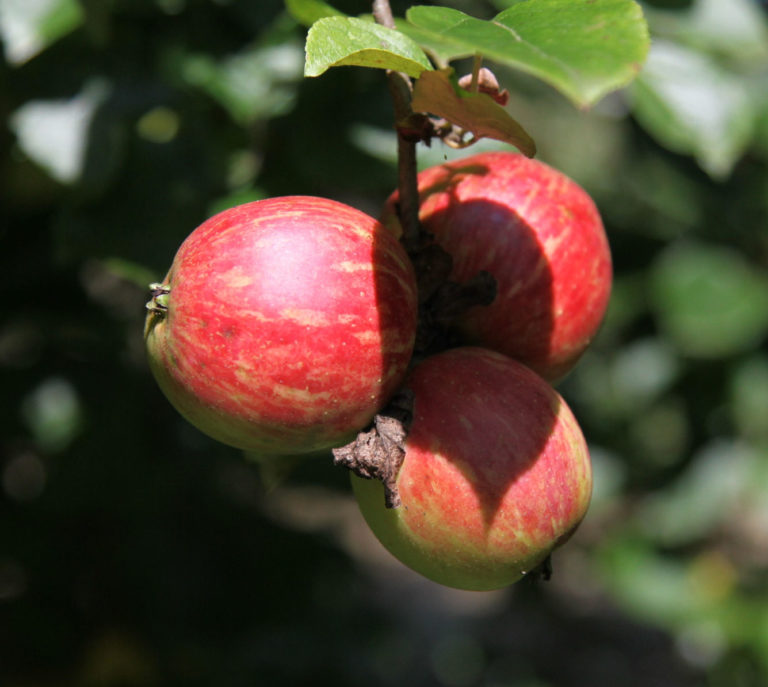 Bittersharp cider apple
Broxwood Foxwhelp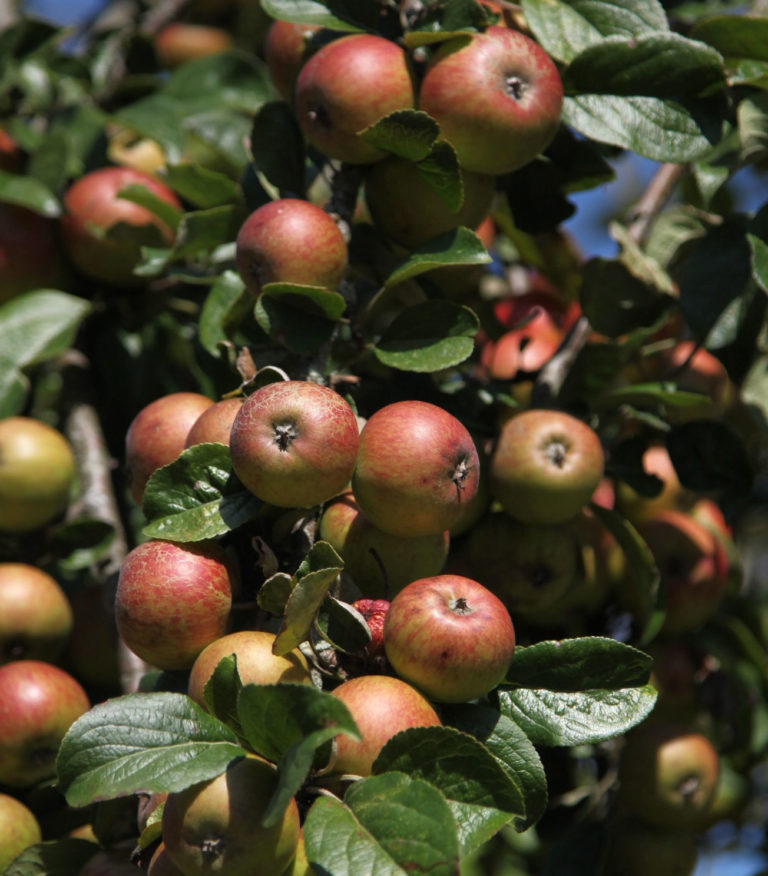 Sharp cider apple
Chaxhill Red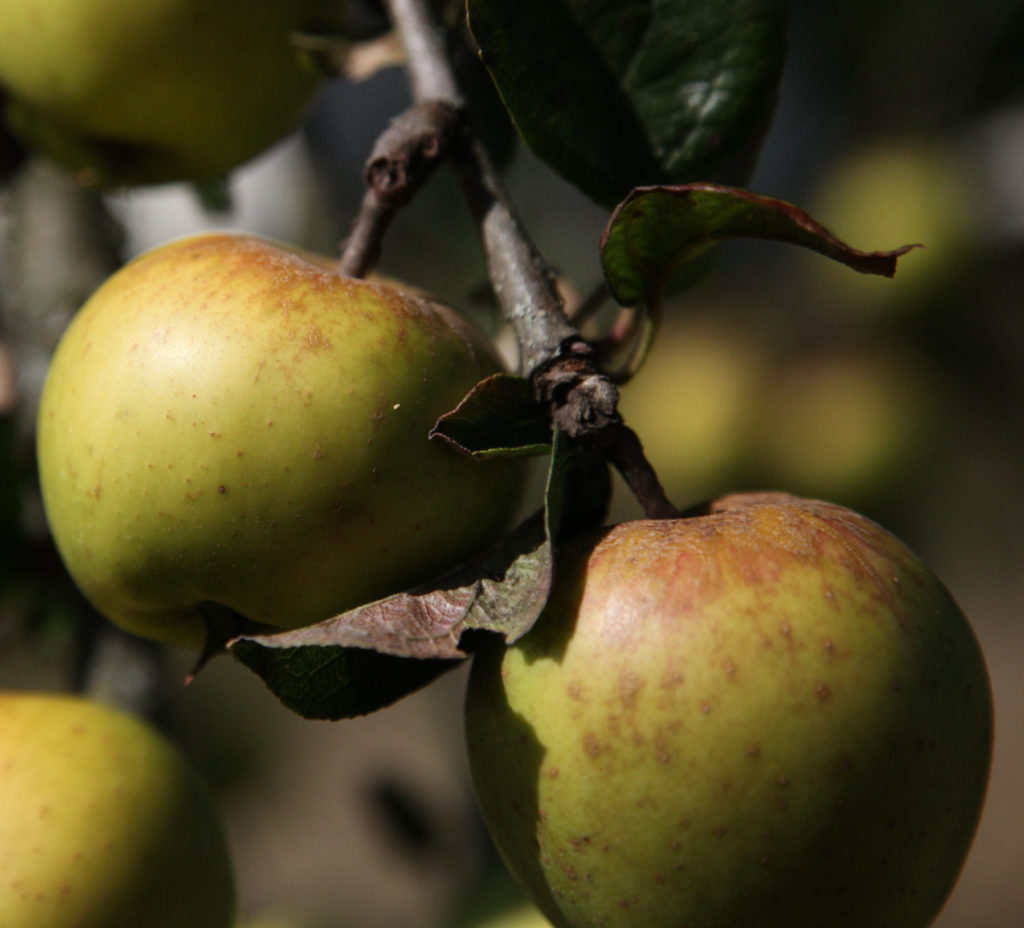 Sharp cider apple
Coleman's Seedling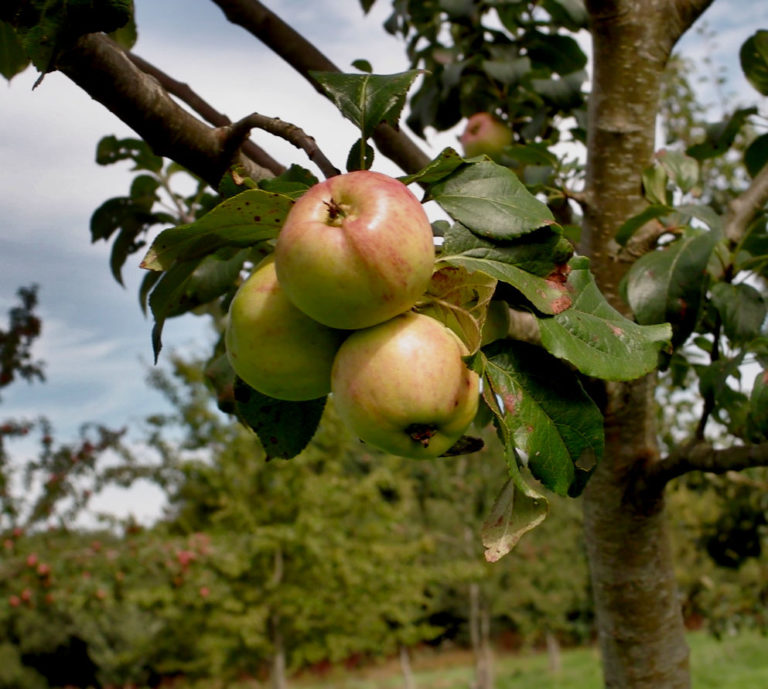 Bittersweet cider apple
Cummy Norman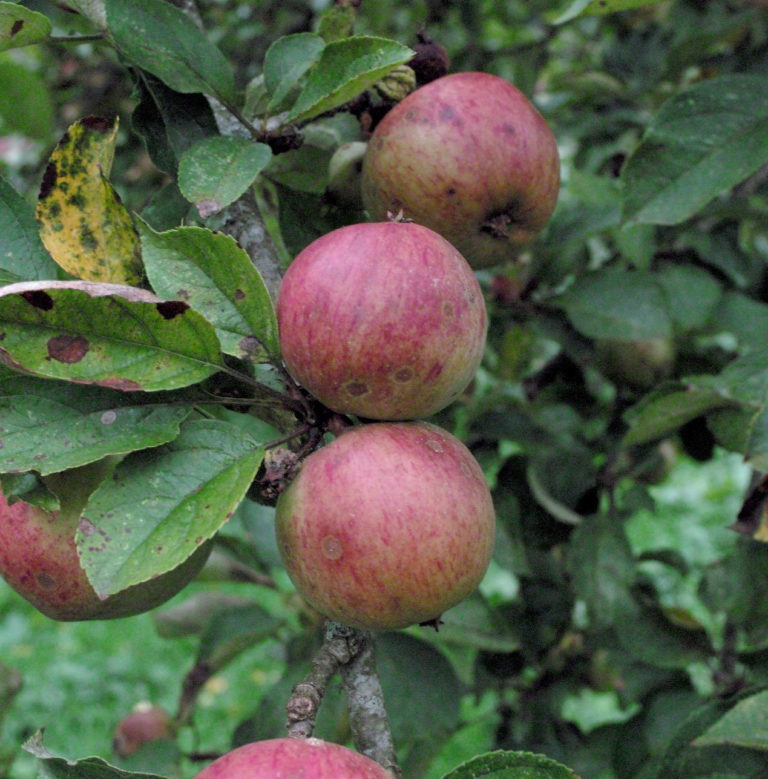 Bittersweet cider apple
Dabinett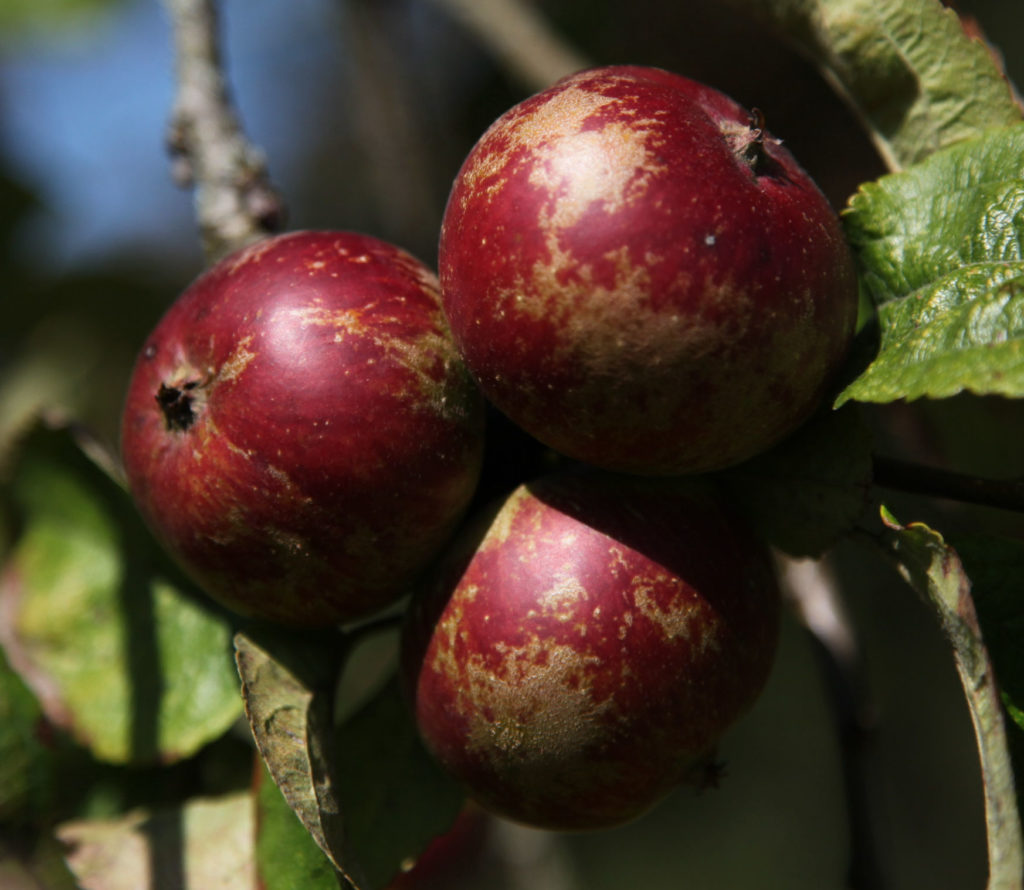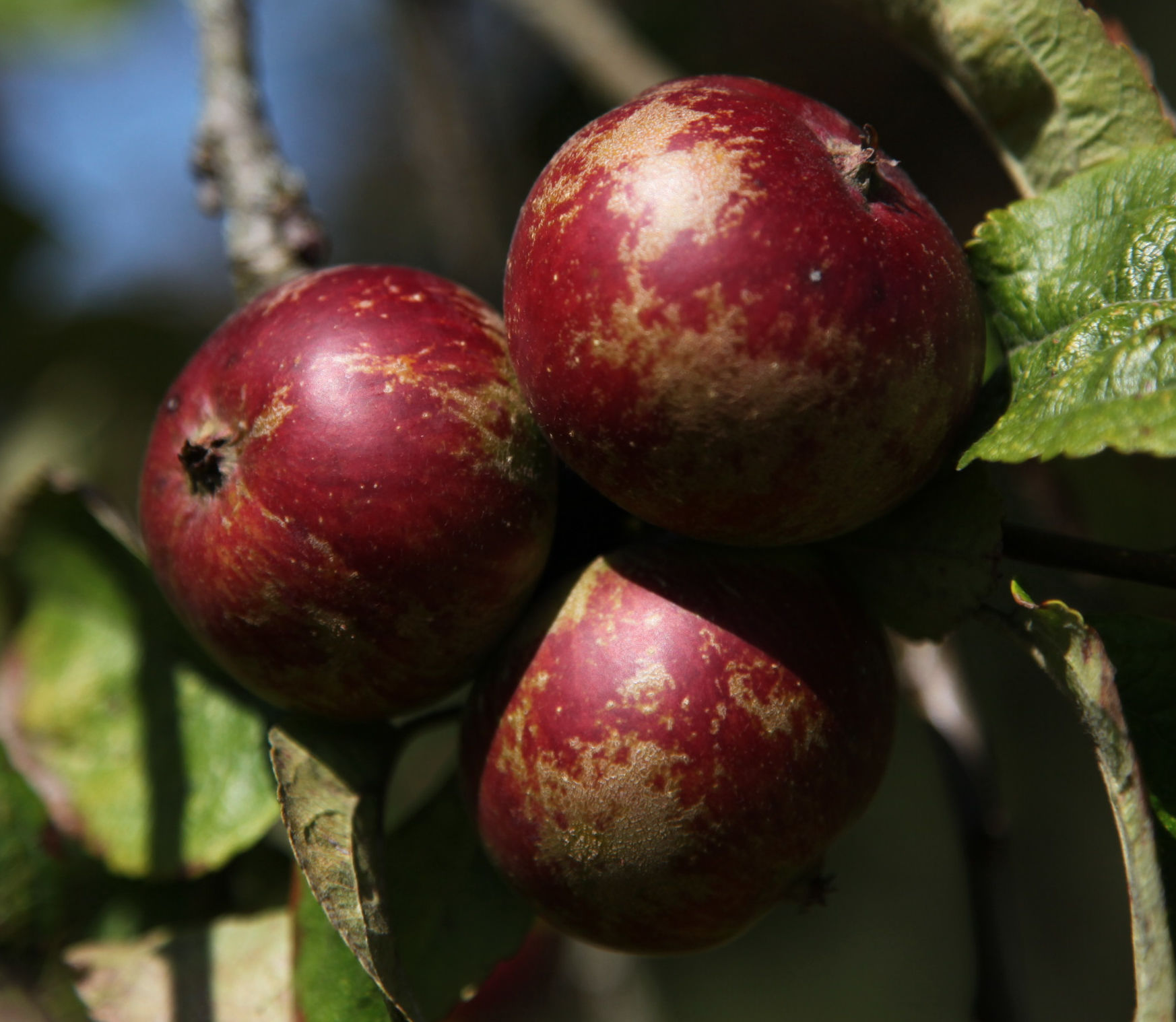 Sharp cider apple
Frederick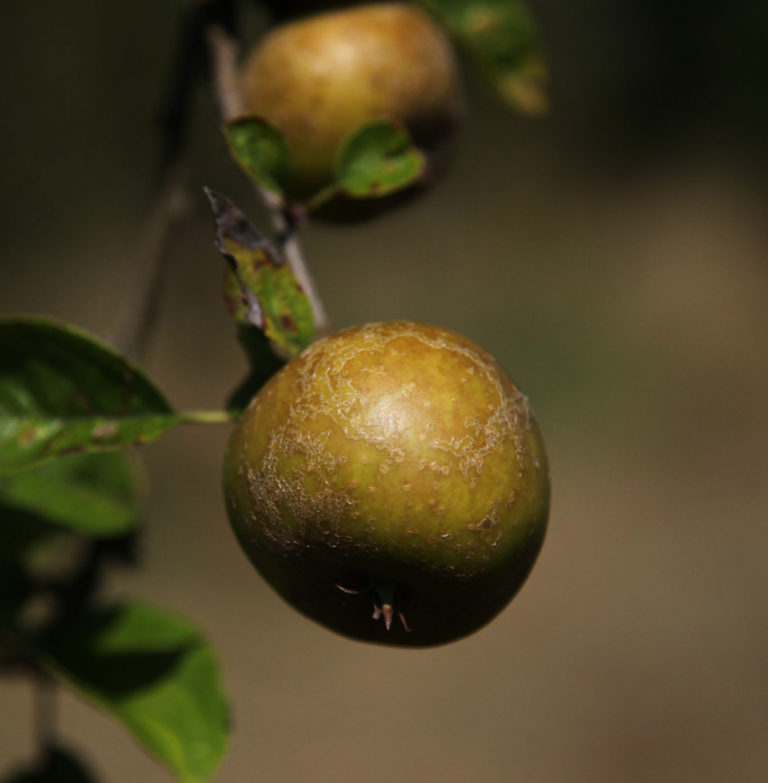 Eating apple
Golden Knob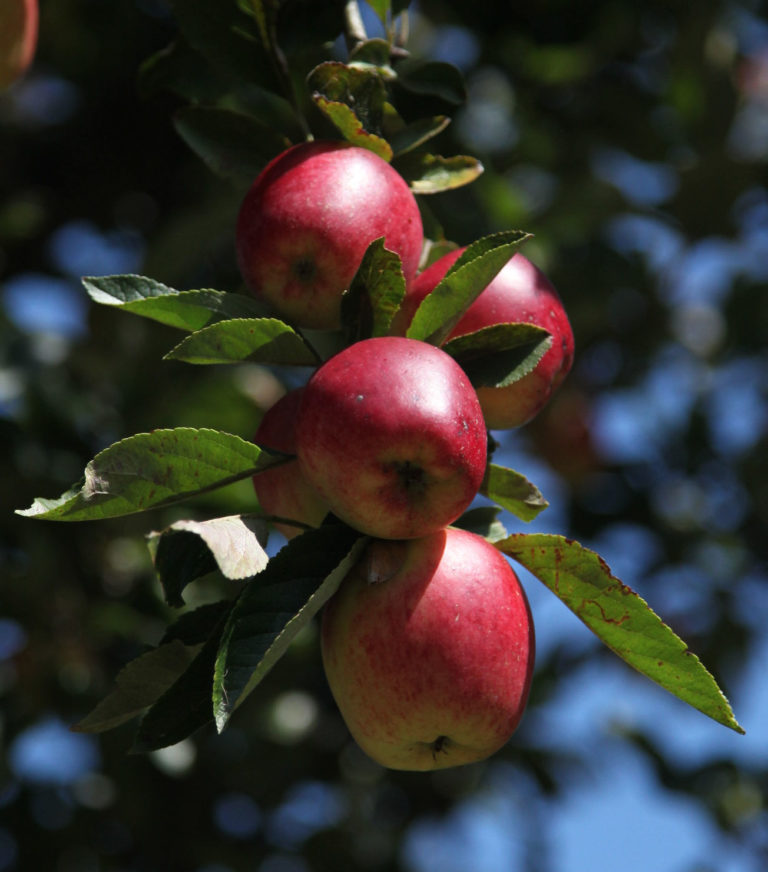 Eating Apple
Katy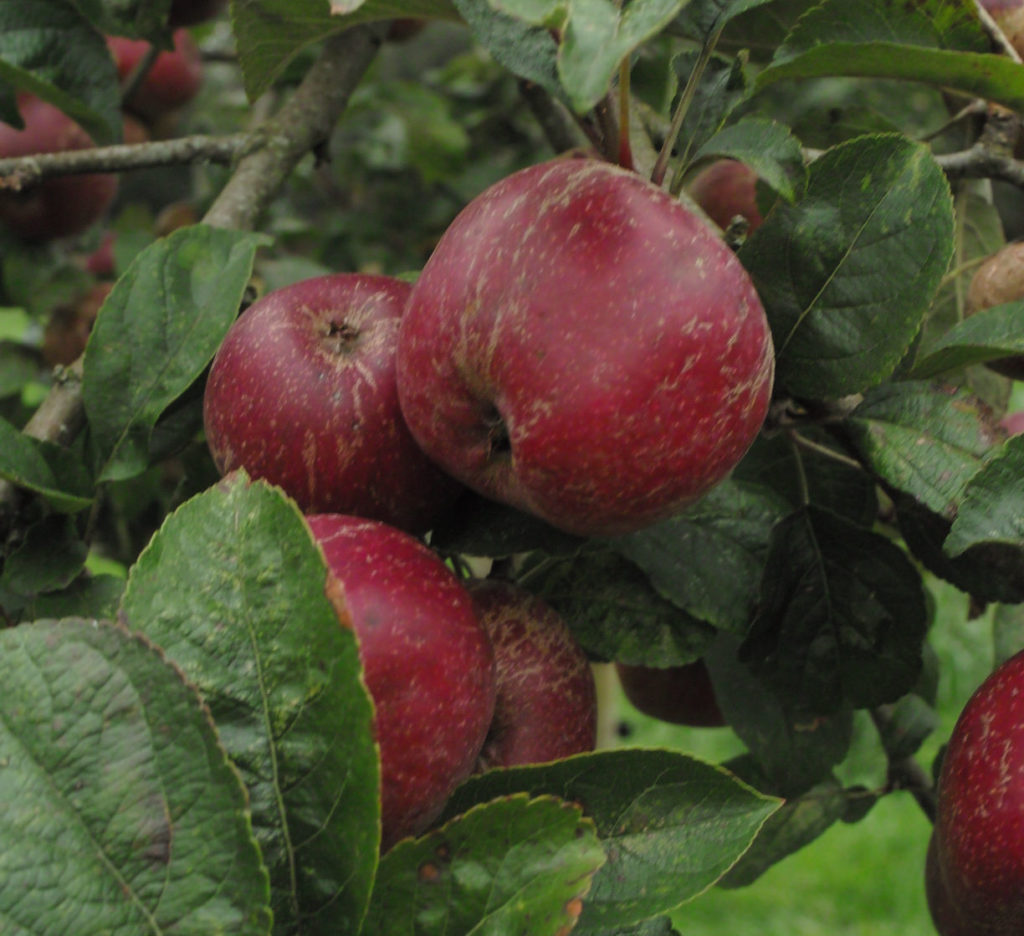 Bittersharp cider apple
Kingston Black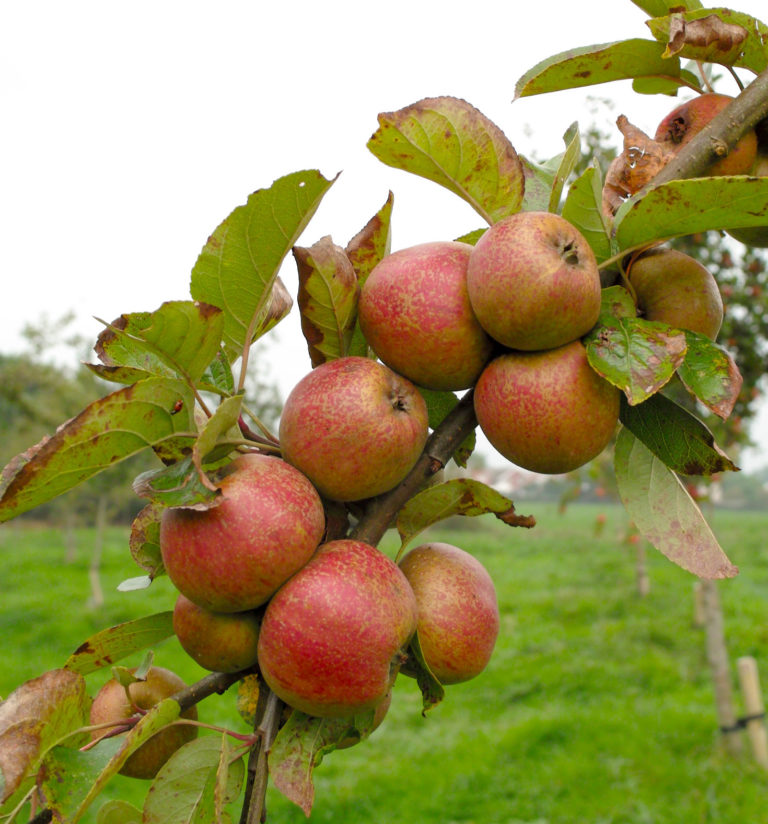 Sharp cider apple
Langworthy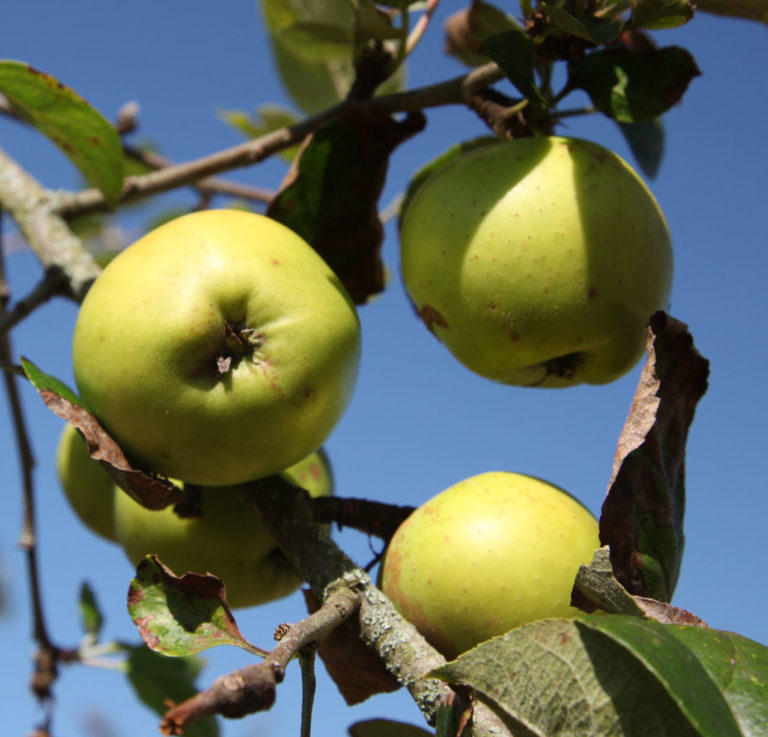 Sweet cider apple
Morgan's Sweet
Eating Apple
Pen Caled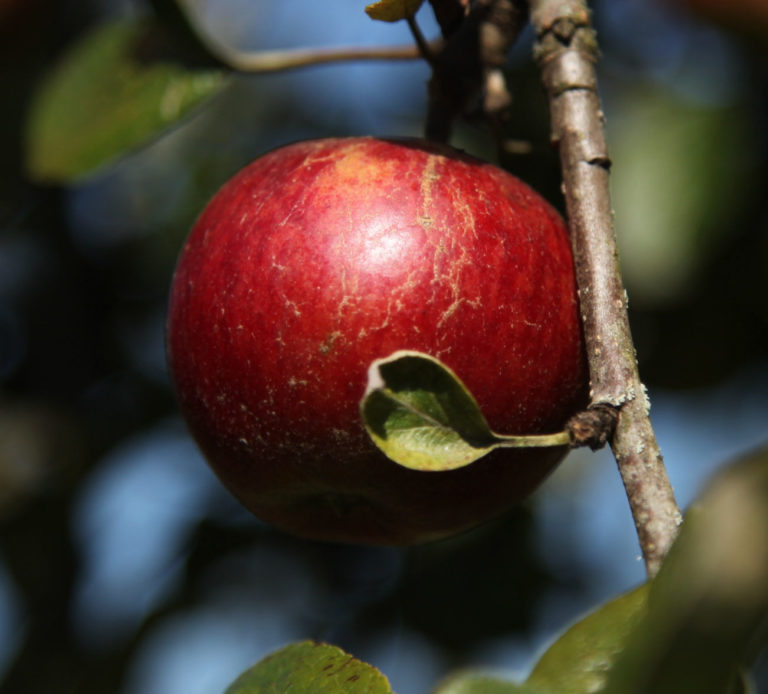 Bittersharp cider apple
Pig Aderyn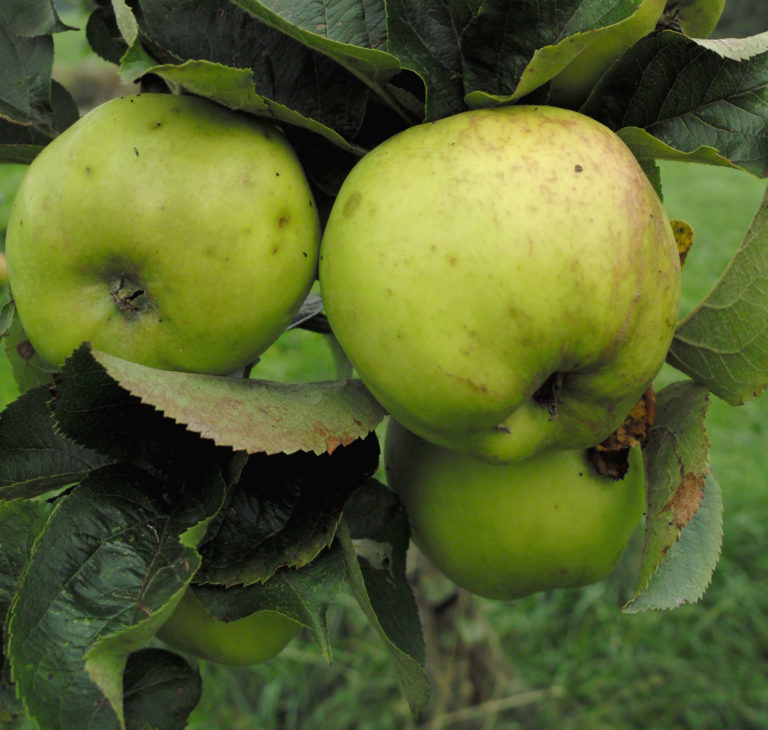 Cooking apple
Profit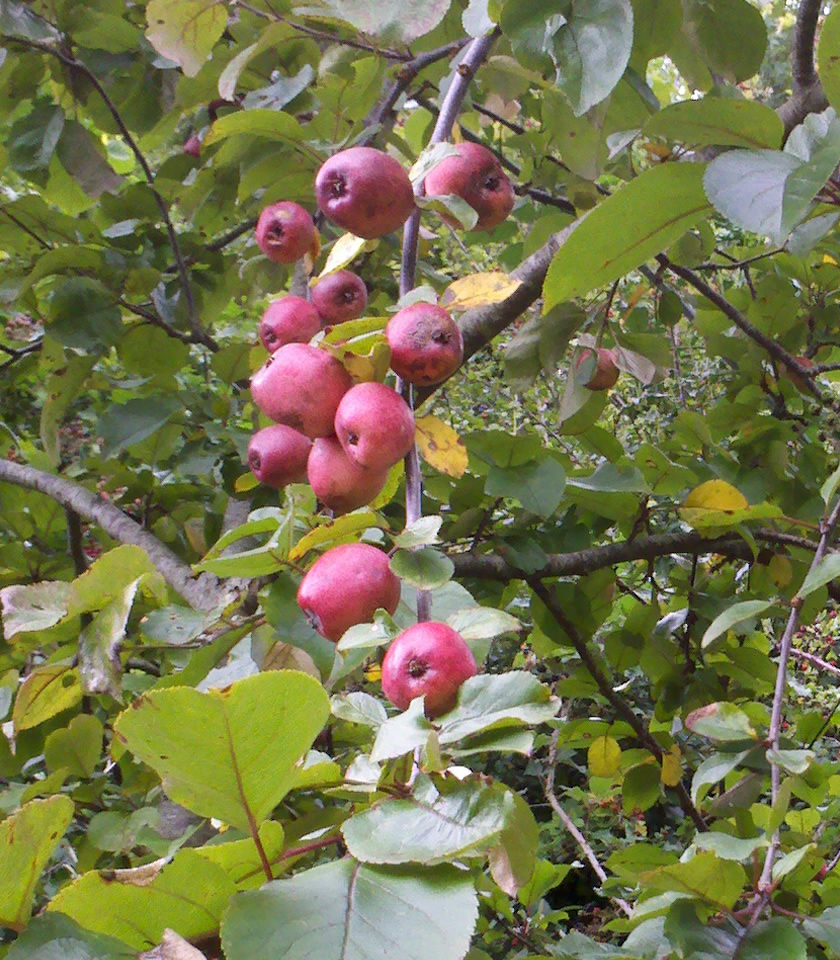 Crab apple
Red Glow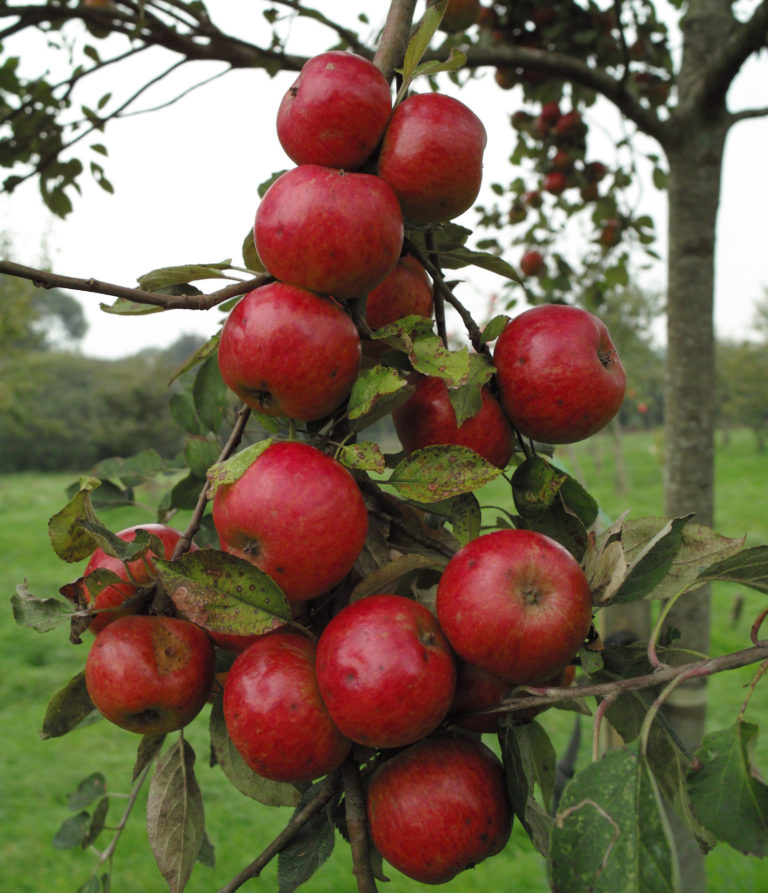 Bittersharp cider apple
Stoke Red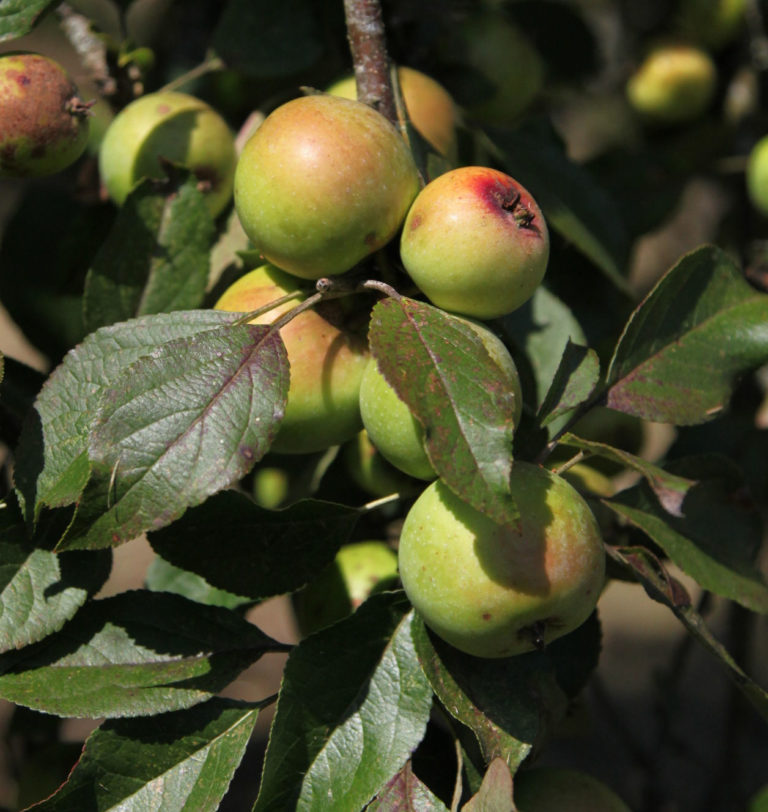 Sweet cider apple
Sweet Copin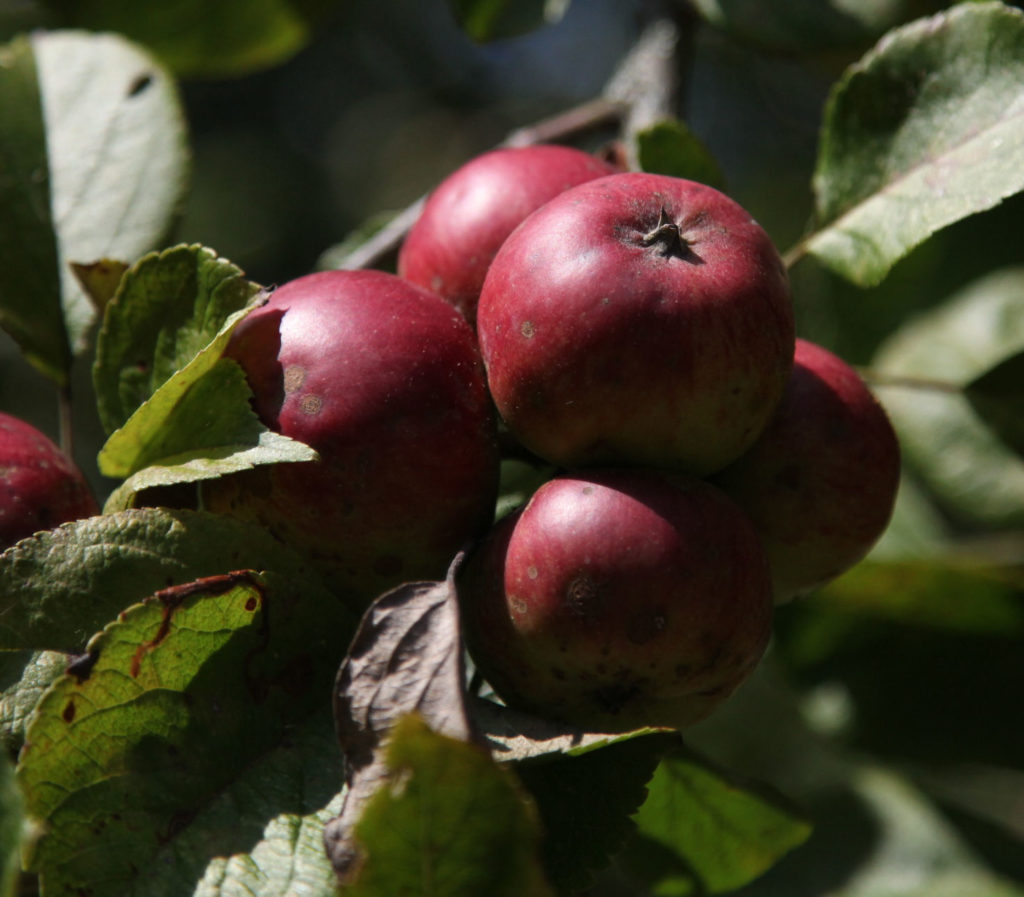 Triple purpose apple
Tom Putt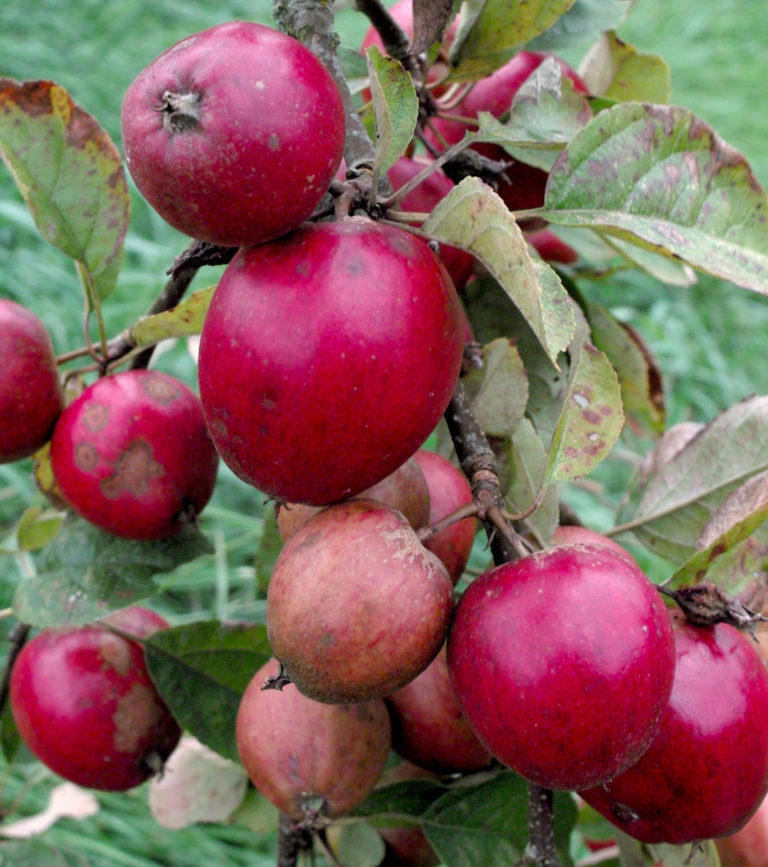 Bittersweet cider apple
Tremlett's Bitter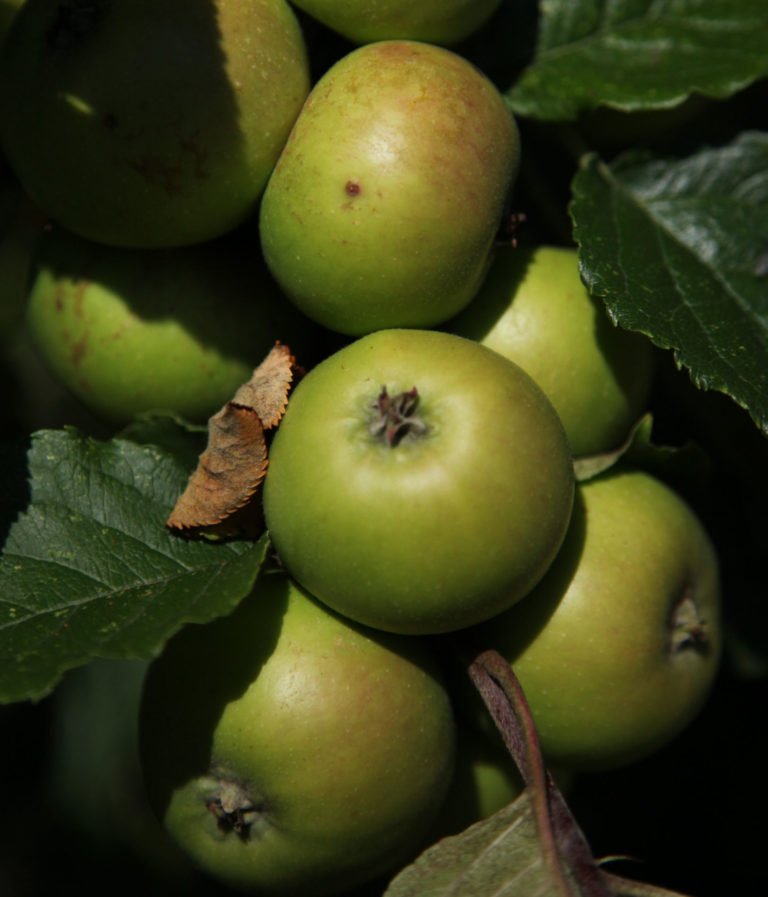 Bittersweet cider apple
Vilberie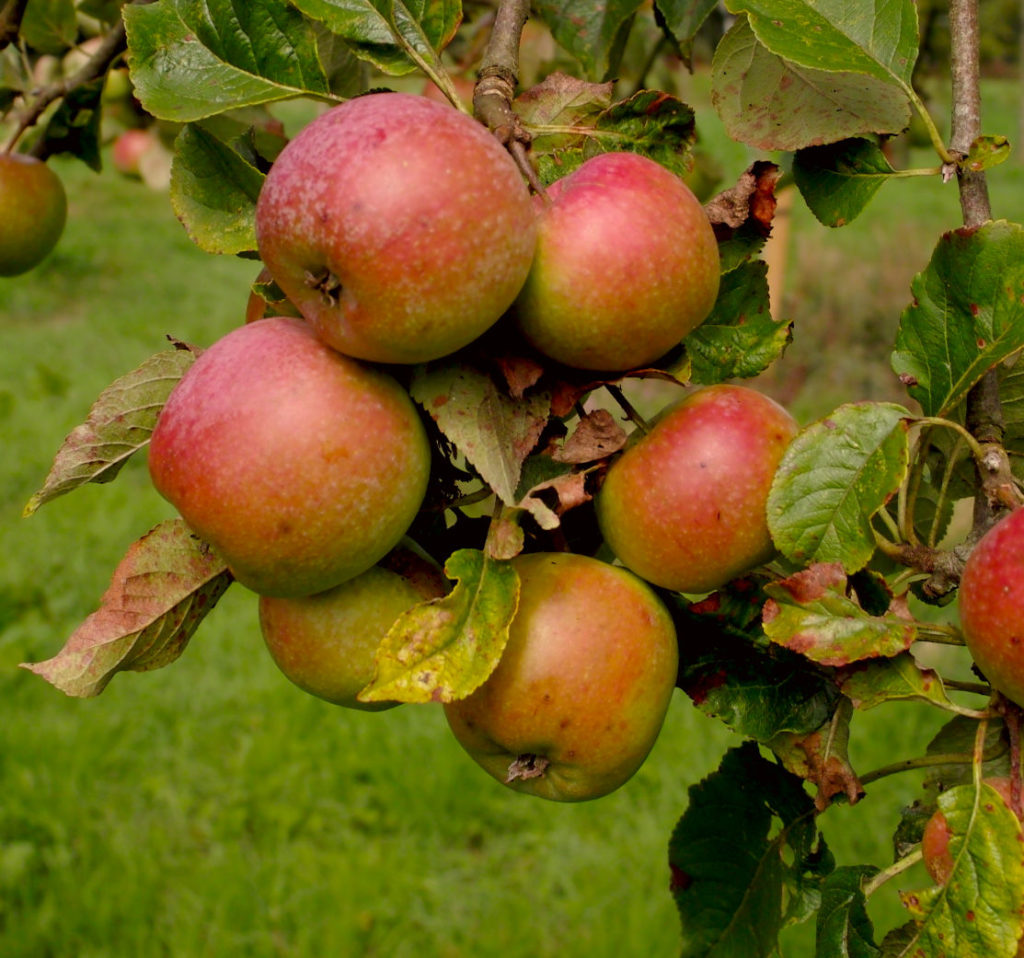 Eating apple
Woolbrook Pippin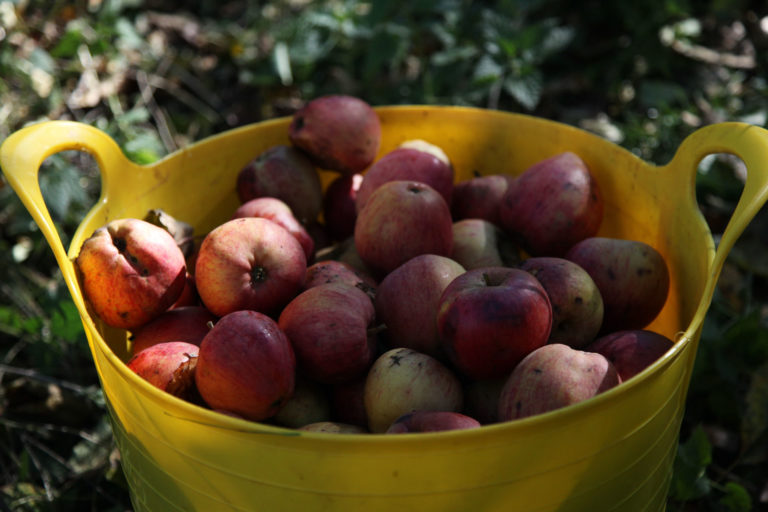 Bittersweet cider apple
Yarlington Mill
Pear Varieties
Here are the pear varieties we grow in Llanblethian orchard. Sadly we lack photos for several of the varieties. This is because pear trees take a lot longer to come into bearing than apple trees. Several pear trees in the orchard still do not fruit 12 years after planting!
Interestingly, pear trees are also like grape vines in the complexity and vintage qualities of the fruit increases with tree age. Even with my young trees the specific gravities (sugar content) of juice has been steadily creeping up over the years.
There is an old saying with pears. Plant pear for your heirs. How true!
Fruit descriptions with question marks at the end are based off records from the Welsh Perry and Cider Society and not corroborated.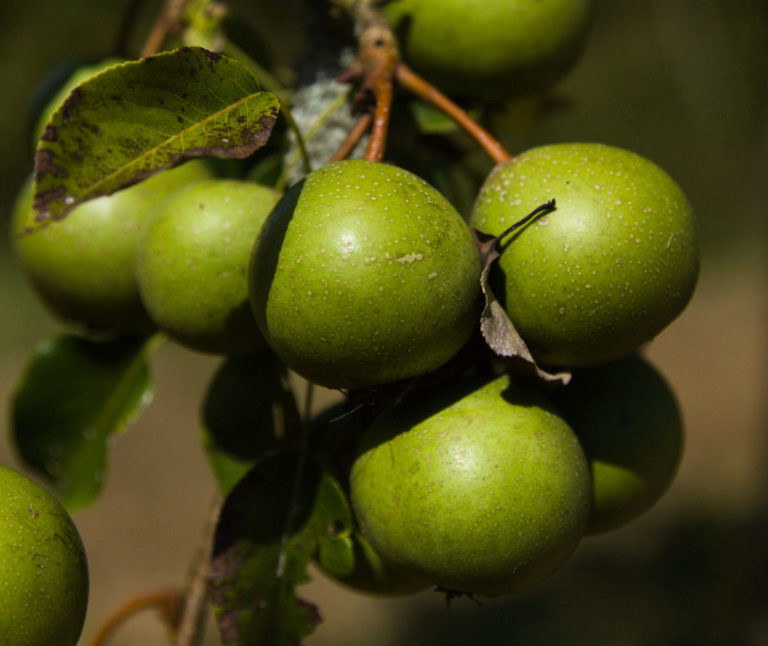 Sharp perry pear
Barnet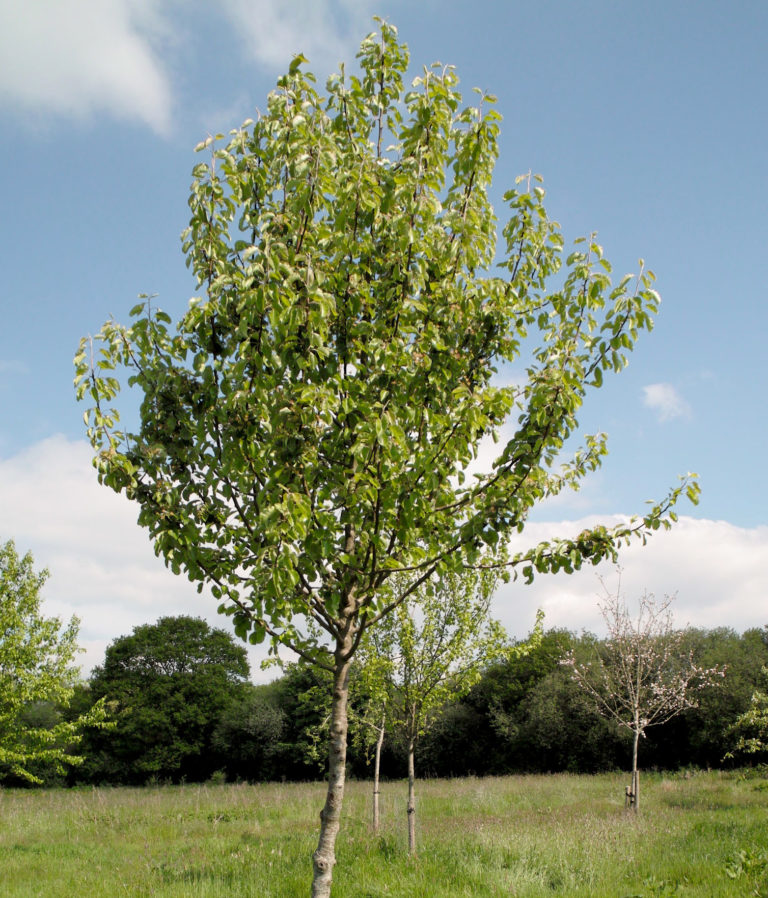 Bittersweet perry pear?
Berllanderi Green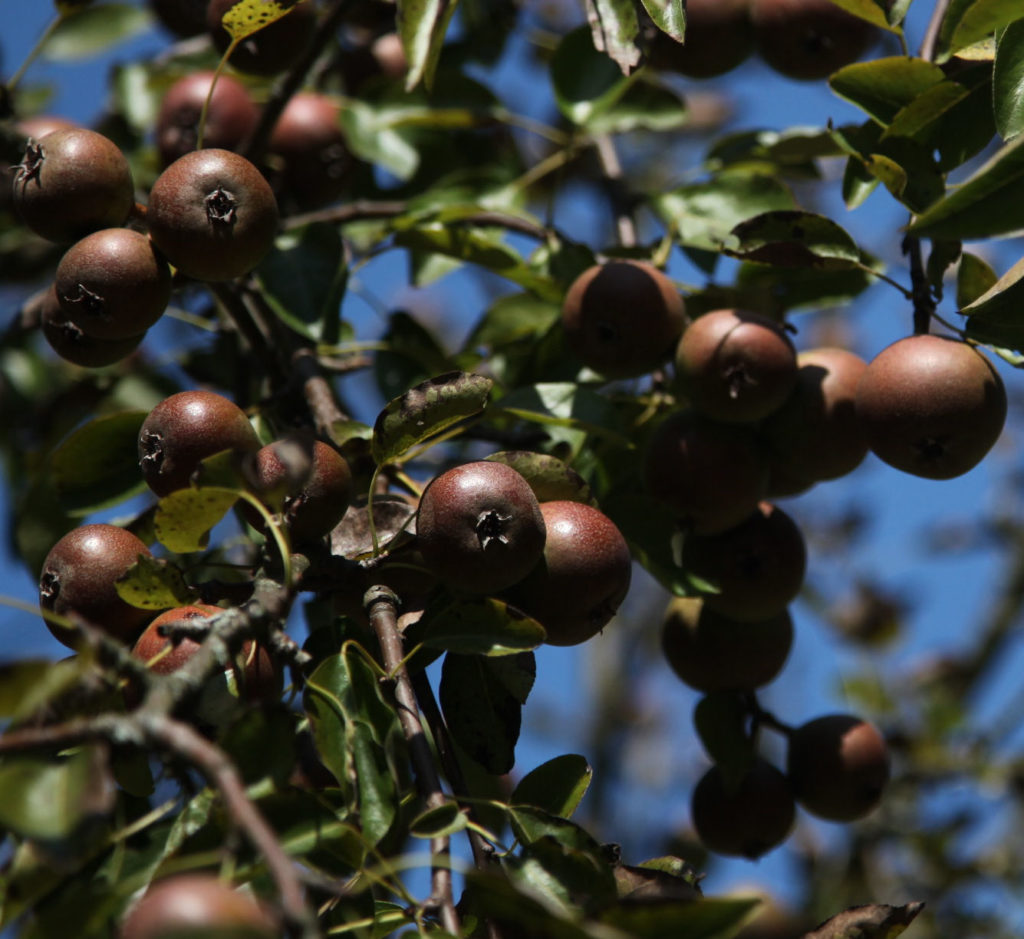 Sharp perry pear
Brandy
Bittersharp perry pear
Butt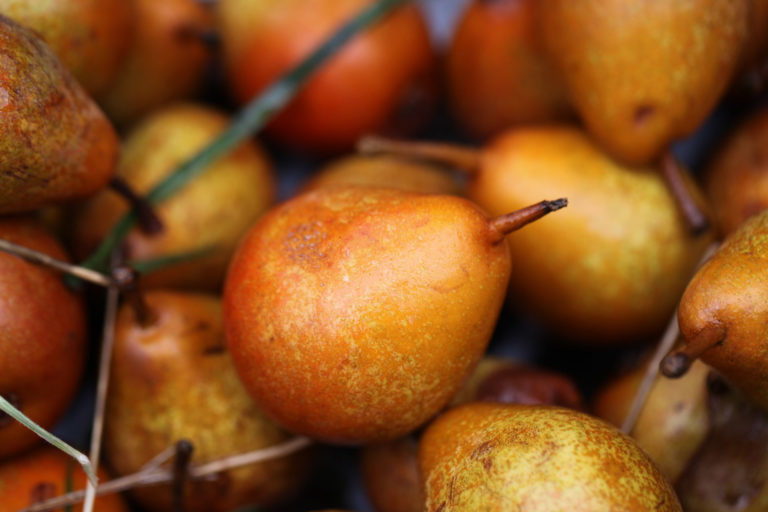 Bittersweet perry pear?
Chapman's Orange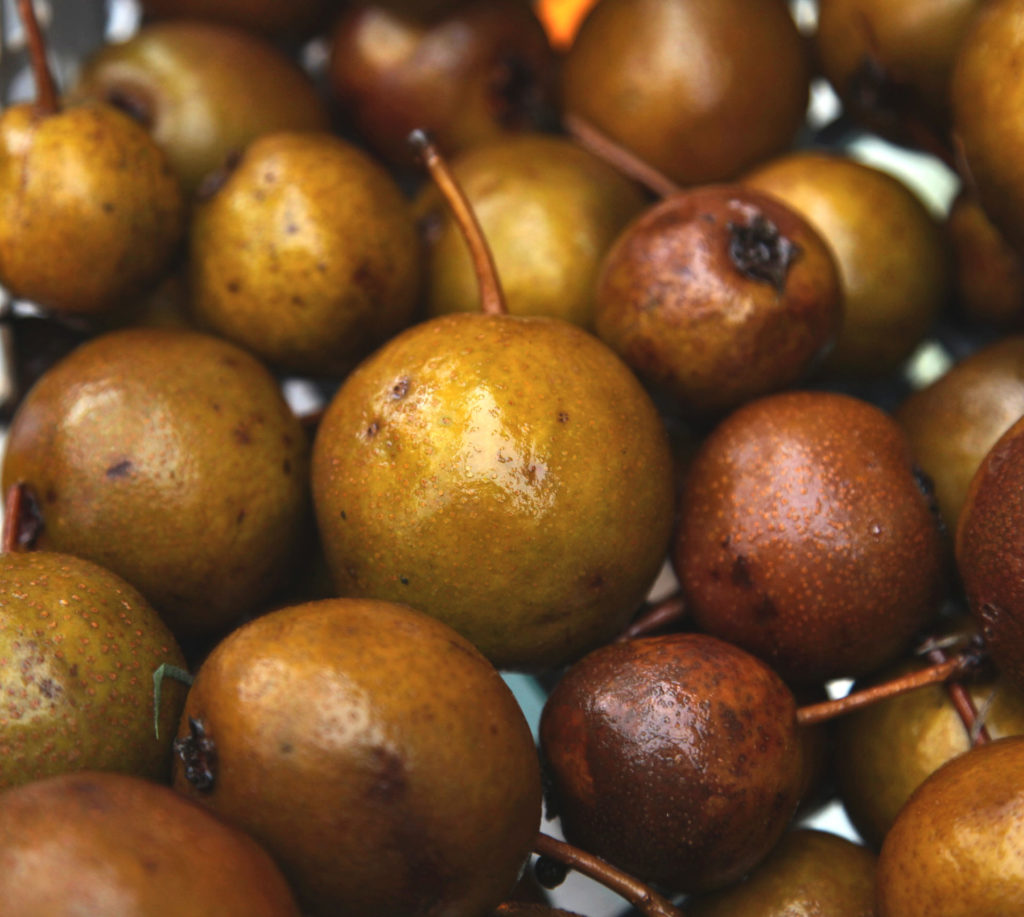 Bittersharp perry pear
Gin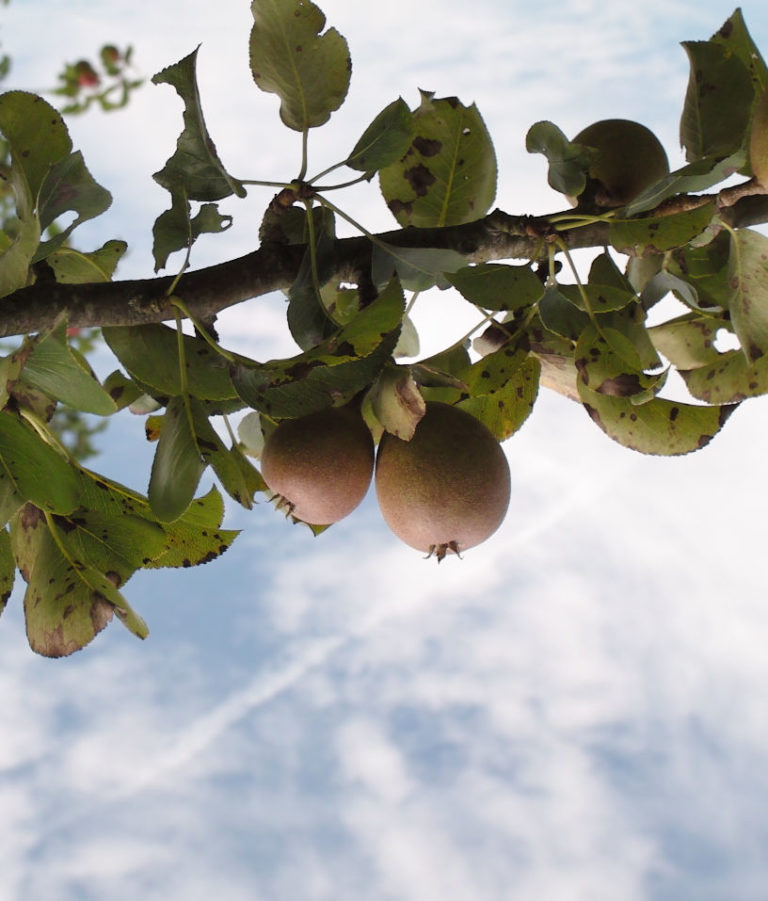 Sharp perry pear
Green Horse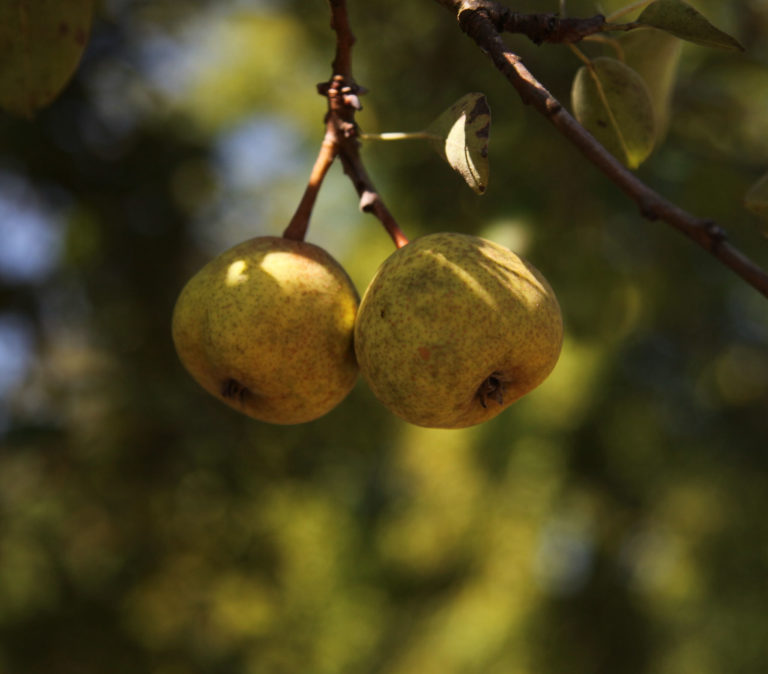 Sharp perry pear
Gwehelog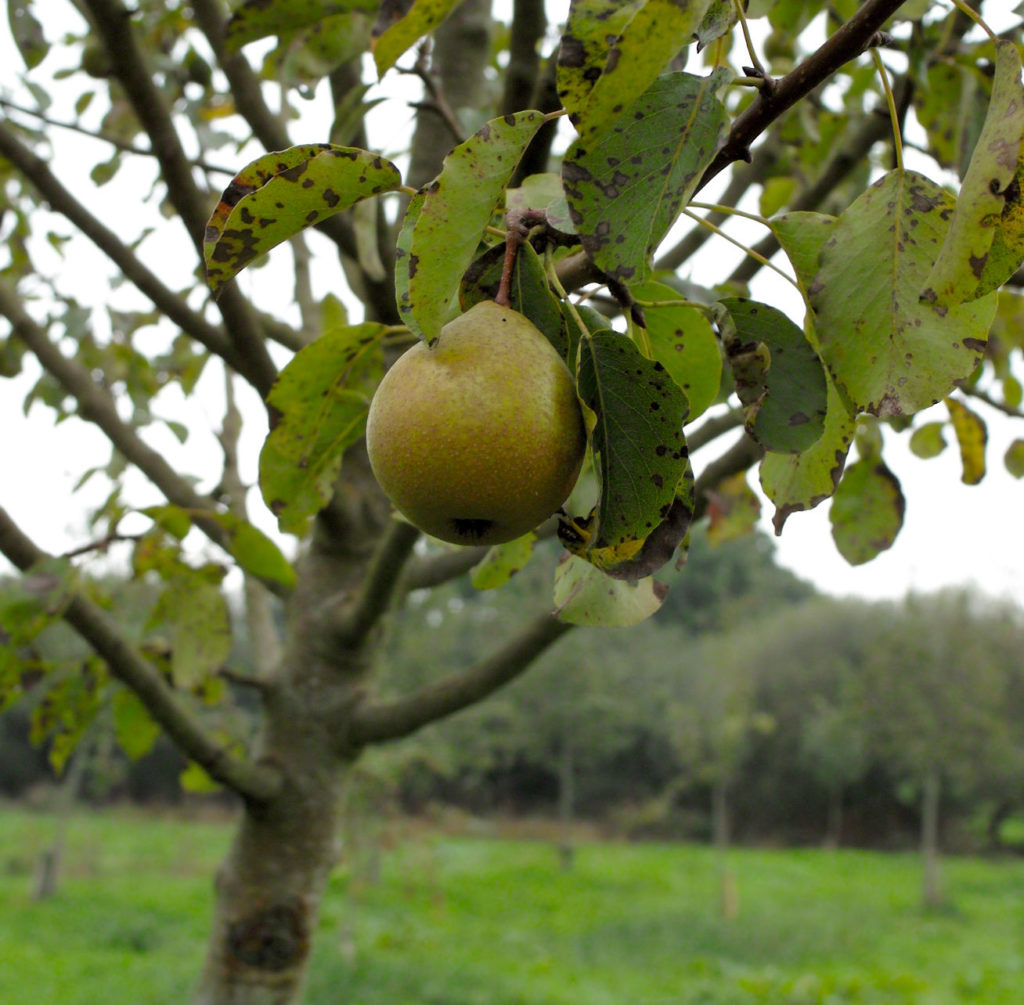 Unknown?
Gwehelog Red
Sweet perry pear
Hendre Huffcap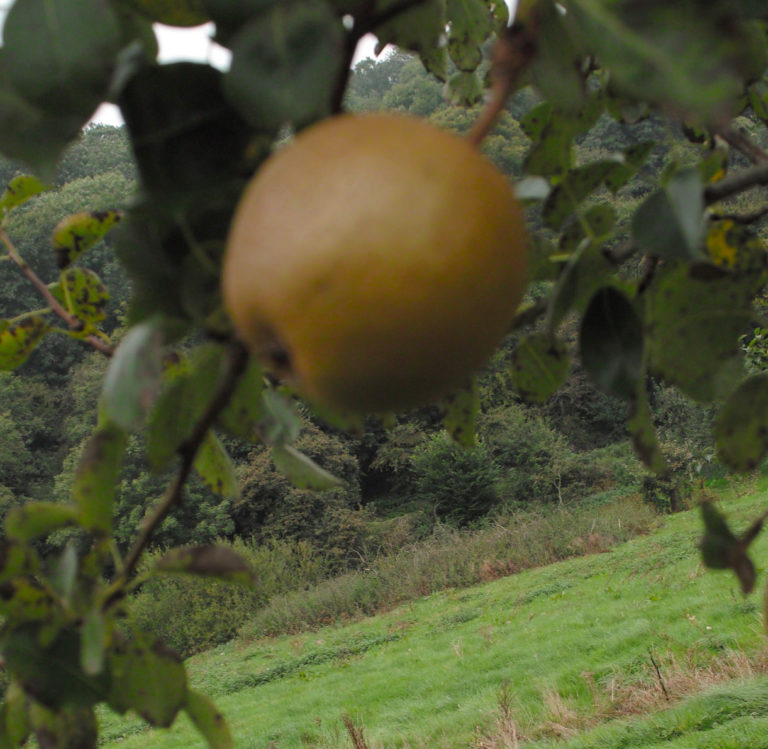 Sharp perry pear
Potato Pear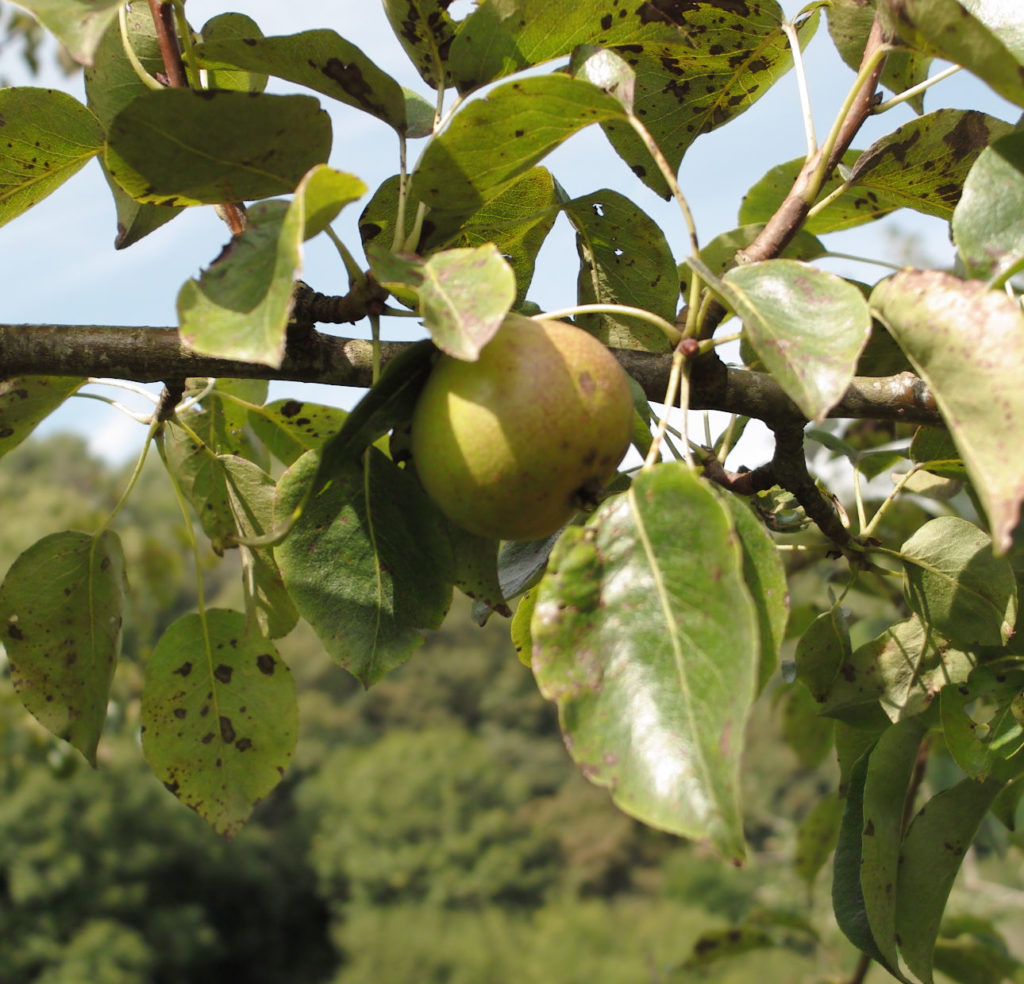 Bittersharp Perry Pear
Taynton Squash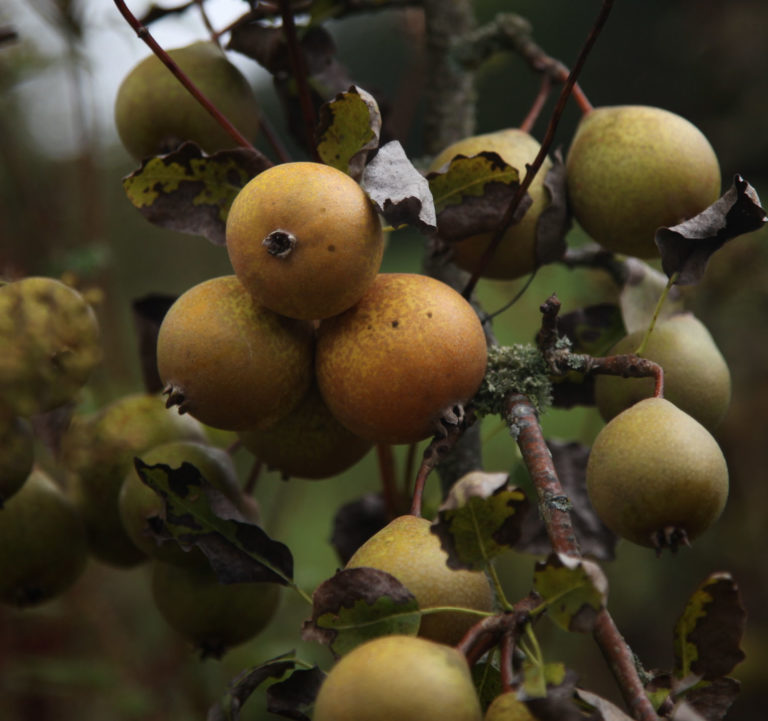 Sharp perry pear
Thorn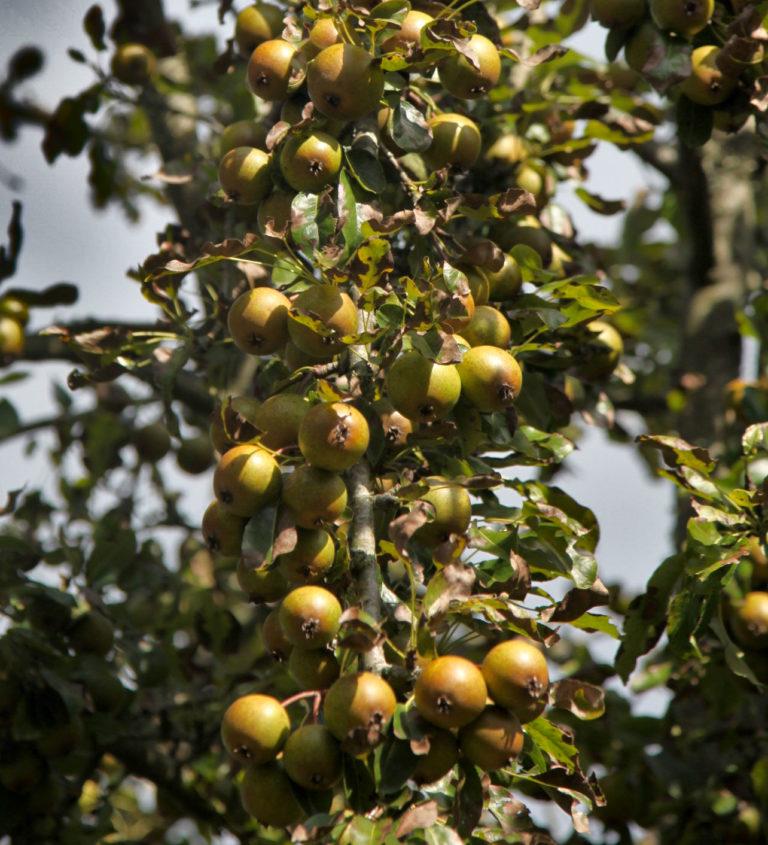 Sharp Perry Pear
Yellow Huffcap
Fruit varieties not recommended / removed from Llanblethian Orchard
Although we planted what were regarded to be disease resistant fruit varieties, a few proved otherwise.
The damp. heavy conditions undoubtedly exacerbated the problems. It did however act as a good test bed to select only the strongest, most vigorous varieties. Hopefully this will prove of use to other Welsh growers.
Below are the varieties that proved unsuited to our conditions and my thoughts on them. I do hope you can avoid the problems we have encountered in your own orchards!
Almost immediately on planting the trees suffered extensive dieback of new growth. we had it tested by FERA and they reported a fungus called Fusarium Lateritium in the die back. The trees were growing by a stand of willow trees that were also experiencing similar symptoms. They were pruned back extensively to remove the disease but it returned several years later. we have since cleft grafted over with Katy.
The apples themselves are an early hard tannin bittersweet variety. Not considered by the local cider making community as worth bothering with. And one farmer we know removed several hundred of them because of it.
Included is the FERA report below for the interested. It should also be noted an orchard we buy from in Monmouthsire in better conditions has similar problems.
Ashton Bitter FERA plant test report.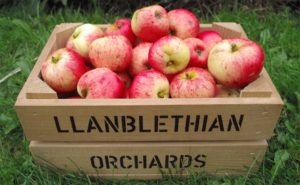 Both the Ellis Bitter trees in the orchard in Llanblethian and at the barn by Crossways (a much dryer site) have extensive dieback of new growth. Canker looks like the most likely culprit in this case. The trees at the barn are experiencing less and are being managing by extensive pruning. All trees are being grafted over with more resistant varieties.
A real shame really as Ellis Bitter is a very nice early bittersweet cider apple variety. Ellis bitter works very well in a blend to give a balanced traditional cider.
One of the main unsprayed orchards we buy from in Monmouth has the same issue with Ellis Bitter. We believe this variety is too susceptible to canker to grow organically in Wales sadly.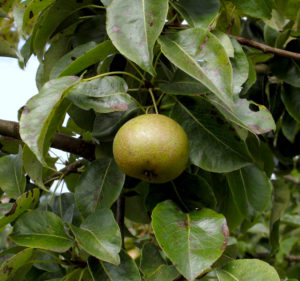 When planted grew healthily into large, strong trees. They produced a fair early crop. One year I picked pears from an old orchard in Rockfield, Monmouthshire. Some of the trees looked quite diseased. The spent pomace was composed at the end of the orchard. The next year the nearest Hellen's early tree to the compost tip started to look diseased. Since then all Hellen's Early trees have the same disease. Possibly pear canker. Extensive die back of new growth and fruit is cracked and damaged. Harvest quanitity is GREATLY affected. 🙁
Other pear trees seem unaffected. Live and learn I guess. Other Hellen's Early trees on poor sites in Monmouthshire also have the issue. The trees will be grafted over or removed. The fruit itself makes a fair early perry. We would not recommend for organic growing in difficult conditions!
Pitmaston Pineapple (eating apple)
Grew very well for several years into a noticeably upright tree with narrow crotch angles. It produced a crop of delicious small yellow sweet-sharp pineapple flavoured apples that were looked forward too. They really do taste a bit like pineapple!
Then one year almost every branch was struck with canker at the same time. Although pruned out it has come back several times and is being grafted over with deep regret.
It is on the windward side of the orchard. So most likely canker spores from other trees never reached it due to wind direction. That disguised it's canker susceptibility until one fateful year 🙁
Worcester Pearmain (eating apple)
A famous strawberry flavoured apple variety and parent to Katy. It needs a very good year to get it's best flavour and is often underwhelming.It also needs to be picked when fully ripe to get a good flavour which is why it is not commercially grown.
Sadly very heavily battered by canker and is being grafted over. Honestly I'd just plant Katy instead. Katy may not be as sublime in an especial year as Worcester Pearmain but it's much more dependable.